Get More Clients Blog
Client Acquisition Tips from Bill Cates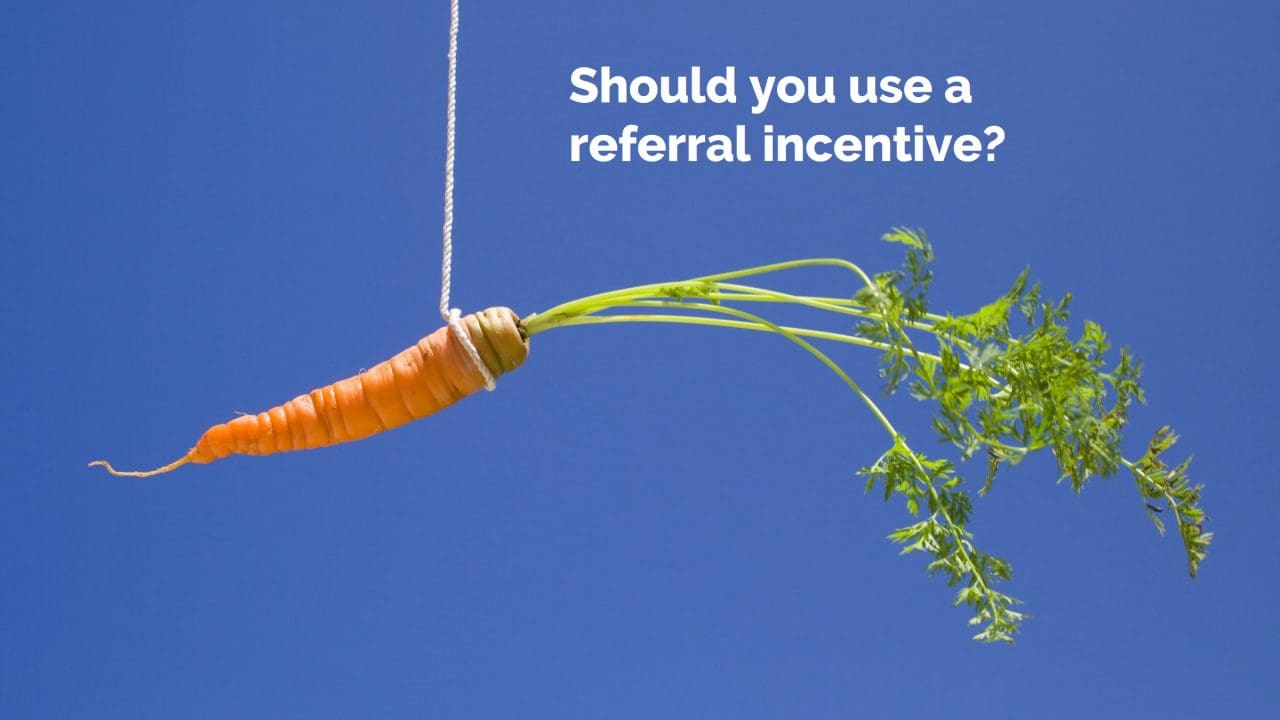 "How should I reward people for giving me referrals?" A common question… without one perfectly right answer. Is a Rolex too much? Yes! What about a gift card to Starbucks? Probably!
In some industries – like financial services – you could easily get in trouble if you "thank" or "reward" for referrals and introductions in the wrong way.
Beyond a handwritten thankyou note (which should be the bare minimum), what's the right strategy for you? Join me inside our blog and I'll give you some ideas.
READ MORE >