What is Radical Relevance?
November 20, 2019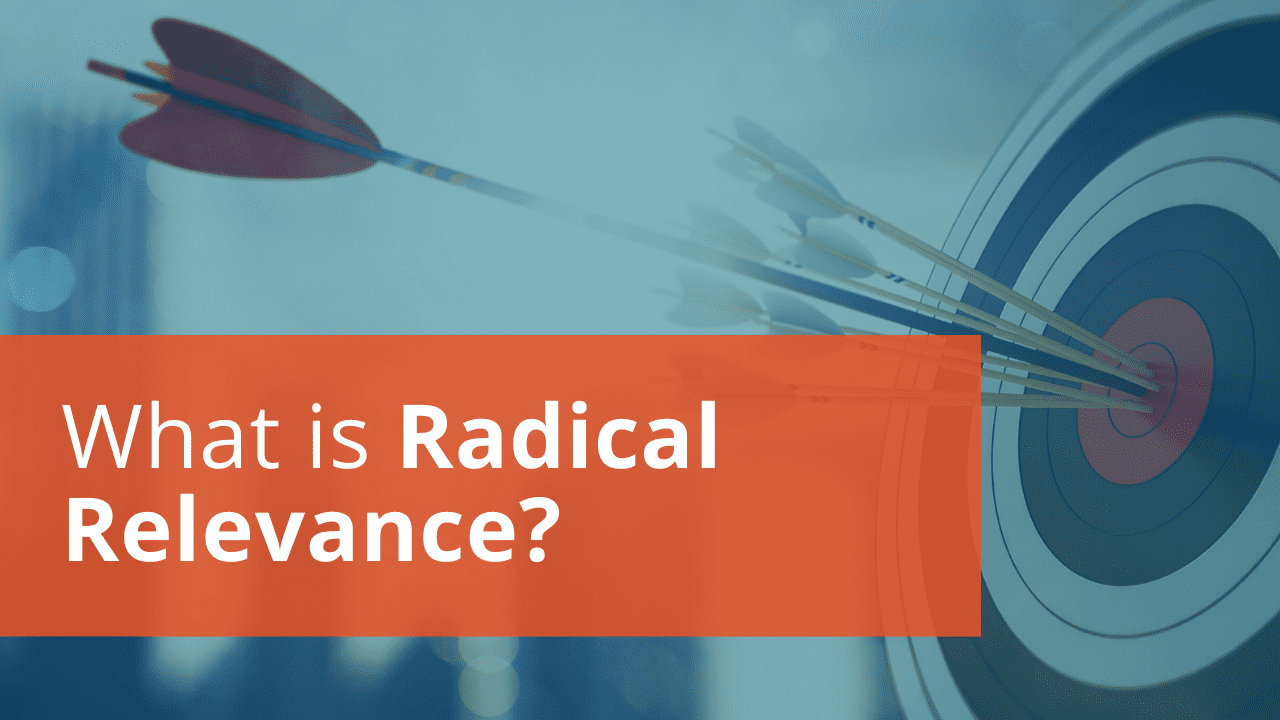 Welcome to the first in a series of very short video blogs designed to bring you great ideas that you can put to use right away, all based on my new book, Radical Relevance. Prefer to watch rather than read? Click below to watch the video instead. Otherwise, keep scrolling…
Video Blog: What is Radical Relevance?



Two Challenges
Do you ever feel frustrated by how hard it is to reach quality prospects these? And, when you do get their attention, do you find it increasingly difficult to motivate them to take action and work with you?
In doing business these days, we all face two main challenges when it comes to attracting the right prospects and turning them into clients…
MARKETING MESSAGE OVERLOAD

Your prospects are inundated by marketing messages coming at them from all angles, so it's extremely hard to stand out. It's hard to get them to pay attention to your message. It's even harder to move them to take action.

INERTIA

You are also confronted with inertia, meaning that your prospects are either doing nothing (they've got their head in the sand related to the work that you do) or, they're moving in a certain direction and are not open to new ideas and perspectives.
To be successful, you must be able to cut through all that noise in the marketplace, and overcome your prospects' inertia.
So, how do you do that?
By communicating your value with a message that is uniquely designed to resonate with just the right prospects and compel them to take action. This is Radical Relevance – hitting the bullseye, which are your Right-Fit Clients™.
Your Right-Fit Clients are those you want to serve. Those you love to serve. And who you serve the best. The people who want to be served by you.
Right-Fit Clients are usually the most enjoyable for you, and most profitable for your business. Radical Relevance provides you a roadmap to acquiring more of them.
2 Action Steps
I have two action steps for you moving forward to start to get started with this idea of Radical Relevance.
The first thing is to start paying attention to all the marketing messages coming at you on a daily basis – even those you would probably have otherwise ignored. How relevant are they to you? What kind of work do you think that person did (if any) to try to become relevant to you and grab your attention? And, how compelling

is their message? Does it make you want to move forward? You must be both

radically relevant

and

critically compelling,

or you will lose people.

If you haven't already, pick up a copy of my book, Radical Relevance, so you can follow along with all the lessons that we have coming through these short videos.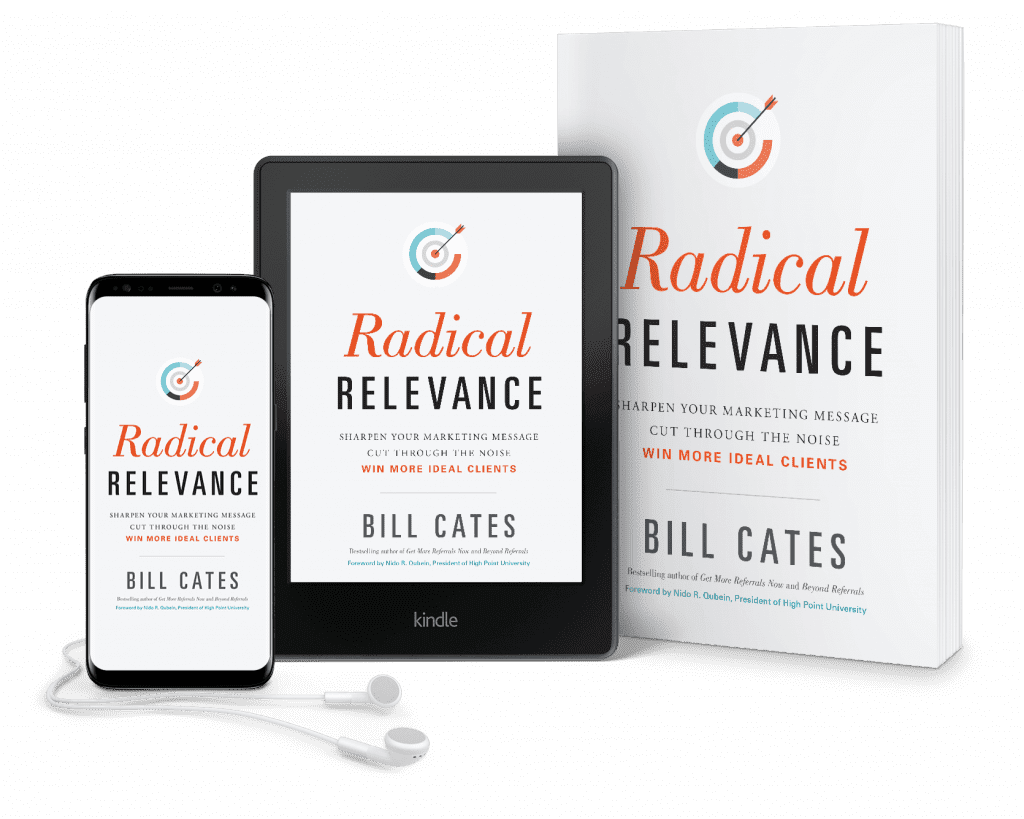 Once you get the book, you'll also receive access to the Radical Relevance Toolkit*** – an online library full of results-producing resources that will help you put the strategies you learn into action for your own business. For example, we have a great guide on how to create a Radically Relevant website. Is your website really doing the work it needs to do to attract Right-Fit Clients? Plus, there's a guide to make sure you have a Radically Relevant LinkedIn profile, and so much more.

***Already have the book? Instructions for accessing the Toolkit are located in the beginning, right before the foreword***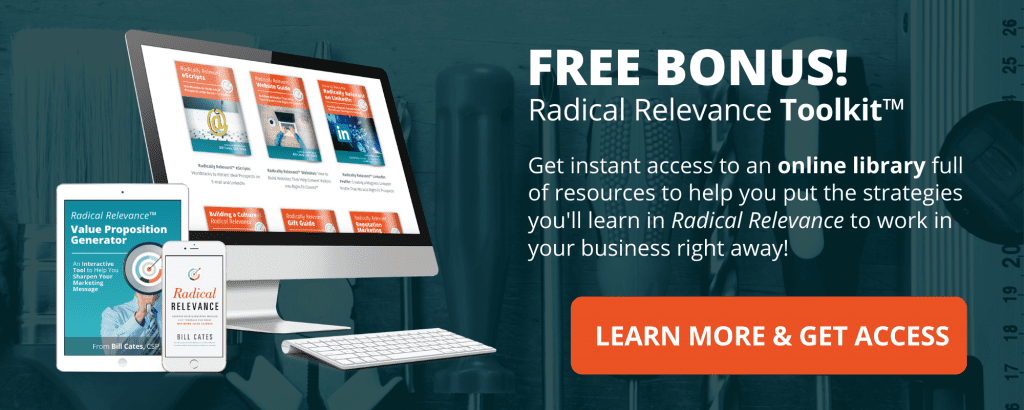 Stay Tuned!
Stay tuned for subsequent videos and blogs coming every week in this new series on Radical Relevance.
And remember this …

If you're not relevant, you'll be ignored. And if you're not compelling, you'll be forgotten.