How Nancy Grew Her Business by 900% in 7 Years
October 10, 2019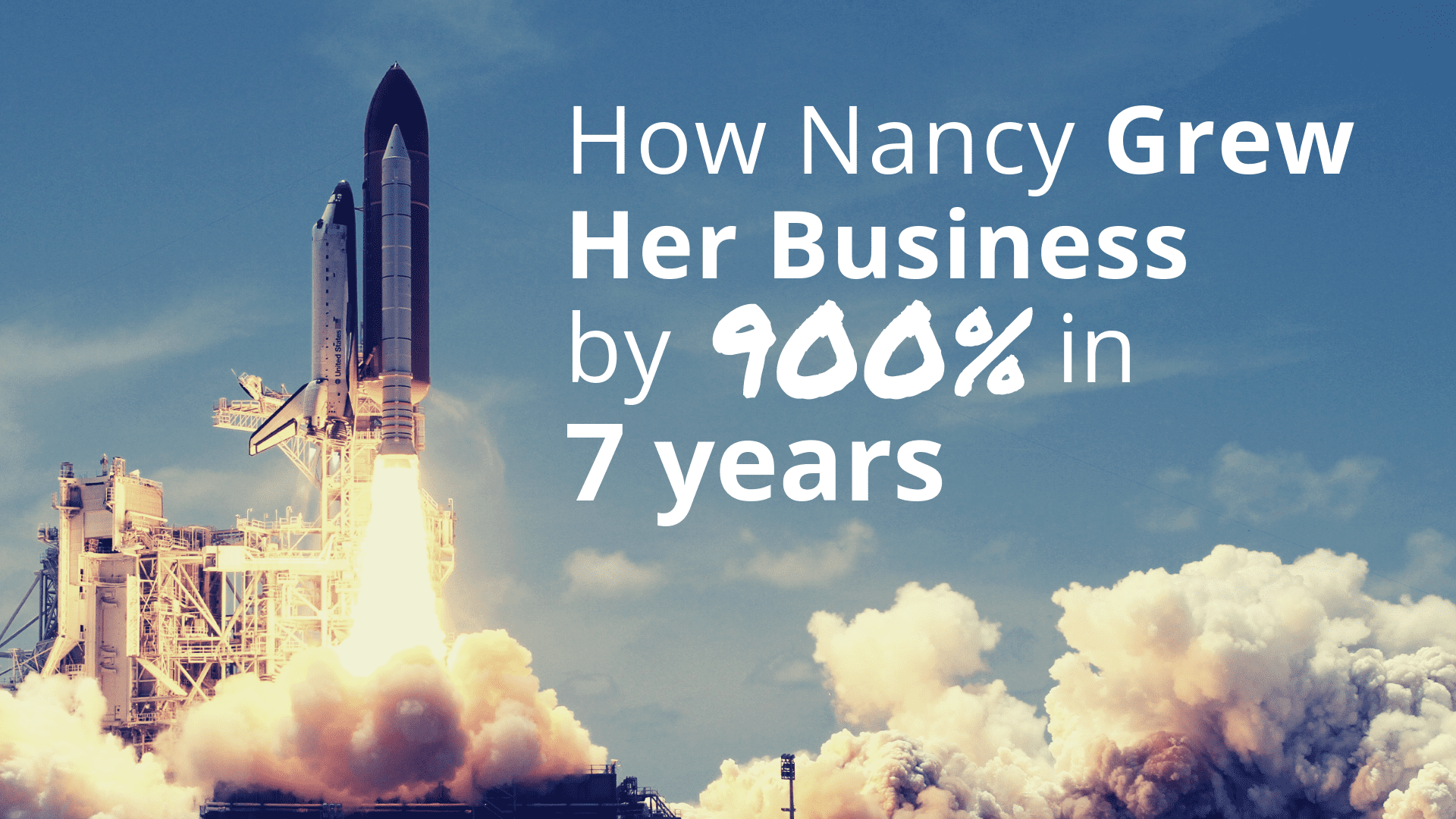 (Excerpted from Radical Relevance)
How would you like to achieve 900 percent growth in seven years?
In my newest book, Radical Relevance – Sharpen Your Marketing Message, Cut Through the Noise, Win More Ideal Clients (Fall, 2019), I share a story of how one of my clients has done exactly that. To help inspire and motivate you to create exponential growth in your business, I've decided to share the excerpt of how she did it on today's blog. 
From 100 to 1,000 Clients in 7 Year
One of my clients has done exactly that. Nancy MacKay, founder of MacKay CEO Forums (www.MacKayCEOForums.com), has built an extremely successful enterprise that brings CEOs of privately held businesses together in forum groups where they help each other solve their biggest challenges.
In her first five years, Nancy built her company up to 100 clients. Her business was thriving, and her CEO clients loved the experience and results. Nancy wanted more. She wanted to scale her business; she wanted to go from incremental to exponential growth.
When she contacted me to help accelerate her business growth, I could tell immediately that she was smart, hardworking, and driven. I knew I was working with someone who truly believed in the value she brought to her clients, was a sponge for new ideas, and was someone who would actually implement those ideas. For a business-growth consultant, that's the perfect storm!  (Do you posses those three qualities?)
I'm proud to say that at the time of this writing, using the concepts, strategies, and methods put forth in my other books, MacKay CEO Forums has grown 900 percent in seven years – from 100 CEO members to 1,000. I don't know about you, but I'd call that exponential growth.
In a recent conversation with Nancy, she told me that our initial conversations were "a real game-changer." And let's give credit where credit is due. Yes, I provided ideas, guidance, and even specific word tracks to Nancy and her team. But she did the work!
She applied the ideas in a way that produced these outstanding results.
Initially, we worked on creating a culture of referrals for MacKay CEO Forums with such things as:
Installing a specific process for approaching her current clients for introductions to prospective clients.


Providing video-based training and telephone coaching to all just about everyone in her firm.


Brainstorming thank you and rewards programs for introductions (for both her clients and her team members).
More recently, we've been working together on the many concepts and strategies outlined in my newest book, Radical Relevance.
Radical Relevance will be available near the end of October 2019. To be notified when the book is available and to gain more business-growth ideas, sign up for our weekly tips at: www.ReferralCoach.com/resources.
What questions or best practices do you have?  I'd like to hear from you. Really! Let's start a conversation and "share the wealth" of ideas. Please leave a comment or question below.
---
NEW! Our Most Affordable 1:1 Coaching Package
"Before I met Bill Cates, I was making a ton of cold calls. Bill showed me how to go from cold calling to referrals and I tripled my production the very next month. I would not be where I am today without learning Bill's processes."
James Mwombela, Insurance Advisor
(Washington, DC)
Do you find it challenging to…
Get unsolicited referrals?
Ask for referrals/introductions without feeling uncomfortable? 
Get prospects to return your calls and emails?  
Confidently communicate your value in a way that turns ideal prospects into clients? 
Get introductions from key Centers of Influence? 
Maximize social event marketing?
If you answered "YES!" to any of the questions above, you're in luck. Over the past few months, I've offered a very limited number of exclusive, highly-discounted 1:1 personal coaching packages to my webinar participants. Due to the popularity, we've decided to extend this offer to our readers as well!