5 Steps to Getting "Referred UP"
September 25, 2019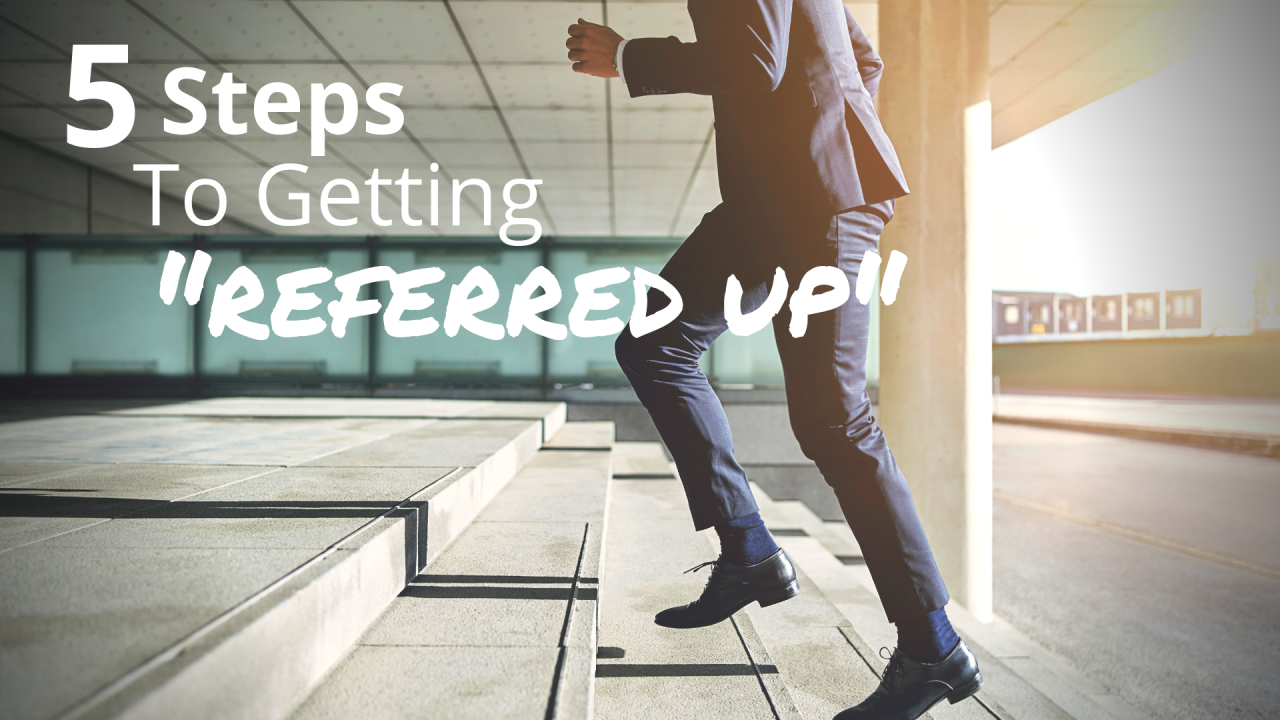 Have you noticed that most clients seem to "refer down" on the economic ladder? This isn't an absolute, but generally so.
So, how do you increase the odds getting "referred up?" How do you make sure you only get introduced to Best-Fit Clients™?
In this week's blog, you'll discover what my coaching clients and other top performers are doing to deal with this tendency.
5 Steps to Getting "Referred UP"
STEP 1 – Be Referable
Become super referable. Make sure your create "engaged clients" by make a strong Value Connection and a solid Human Connection.  You bring great value to your prospects long before they become clients by asking great questions – question that get them thinking in ways they haven't thought before.
STEP 2 – Ask the Right People
Play the odds and limit most of your requests for introductions to the clients who posses the characteristics of your ideal clients. Yes, sometimes a C client can introduce you to an A prospect. Be mindful that this type of introduction may not carry enough weight (credibility and borrowed trust) to spark the prospect's interest.
STEP 3 – Teach Who You Serve the Best
Once you're referable and you're asking the right person, the next three steps are all about educating your referral source – so they only consider prospects who are likely a good match for you. Let the client you are asking know that they represent an ideal client for you and that those who you serve the best will share the same attributes. Be as specific as you wish. Get introduced to Right-Fit Clients™ and leave the rest for others to serve.
STEP 4 – Teach How to Recognize Them
What are the trigger events that puts the work you do on the radar of your ideal clients? Help your referral sources become aware of what to look for – how to recognize someone who should at least be aware of the work that you do.
STEP 5 – Don't Settle for Weak Introductions
Treat your introductions with importance. Let your referral sources know that word of mouth is nice, but not usually sufficient to create a viable connection. While an in-person introduction is usually best, logistics often make this type of introduction unworkable.  I have a FREE eGuide to making an Electronic Handshake. You can find it and other free tools at:  www.ReferralCoach.com/resources
If a prospect is not right for you, then you are not right for them. Only create win-win situations!
What questions or best practices do you have?  I'd like to hear from you. Really! Let's start a conversation and "share the wealth" of ideas. Please leave a comment or question below.
---
NEW! Our Most Affordable 1:1 Coaching Package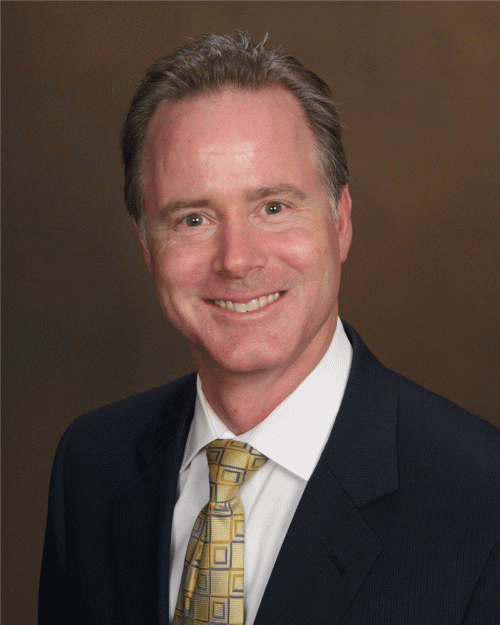 "As a result of Bill's coaching, I have brought in $12.7 M of new assets. That's $170,000 of recurring annual revenue due to using Bill's techniques."
Erin Gay, Legacy Finanical
(Annapolis, MD)
Do you find it challenging to…
Get unsolicited referrals?
Ask for referrals/introductions without feeling uncomfortable? 
Get prospects to return your calls and emails?  
Confidently communicate your value in a way that turns ideal prospects into clients? 
Get introductions from key Centers of Influence? 
Maximize social event marketing?
If you answered "YES!" to any of the questions above, you're in luck. Over the past few months, I've offered a very limited number of exclusive, highly-discounted 1:1 personal coaching packages to my webinar participants. Due to the popularity, we've decided to extend this offer to our readers as well! 
If you want to breathe new life into your client acquisition process and make 2019, then reserve your spot today! We're only accepting 15 coaching clients, so don't wait… 
CLICK HERE to Learn More & Reserve Your Spot (ONLY $499!)