Category:
Get More Referrals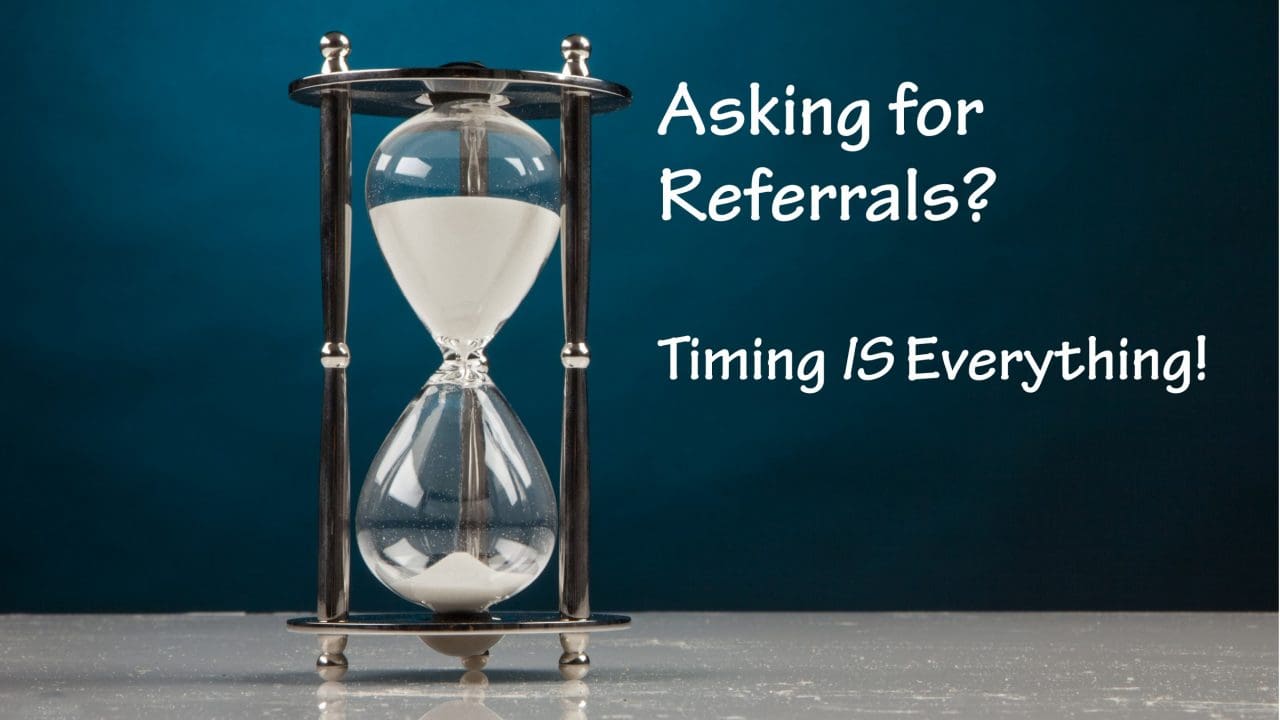 On March 28, I'll be hosting our next webinar on how to ask for referrals without pushing or begging. And as you might imagine, timing is everything. The when to ask for referrals is a critical piece of the puzzle.
Some people ask for referrals (introductions) much too soon in their new relationships. While others wait entirely too long to ask – if they ever ask at all. Just like Goldilocks wanted the chair, the soup, and the bed "just right" you want your timing to be just right.
There are three things to keep in mind re: the timing of when to ask…
STOP asking too soon and STOP waiting too long. Make your timing JUST RIGHT!
READ MORE >