Category:
Turn Referrals Into Introductions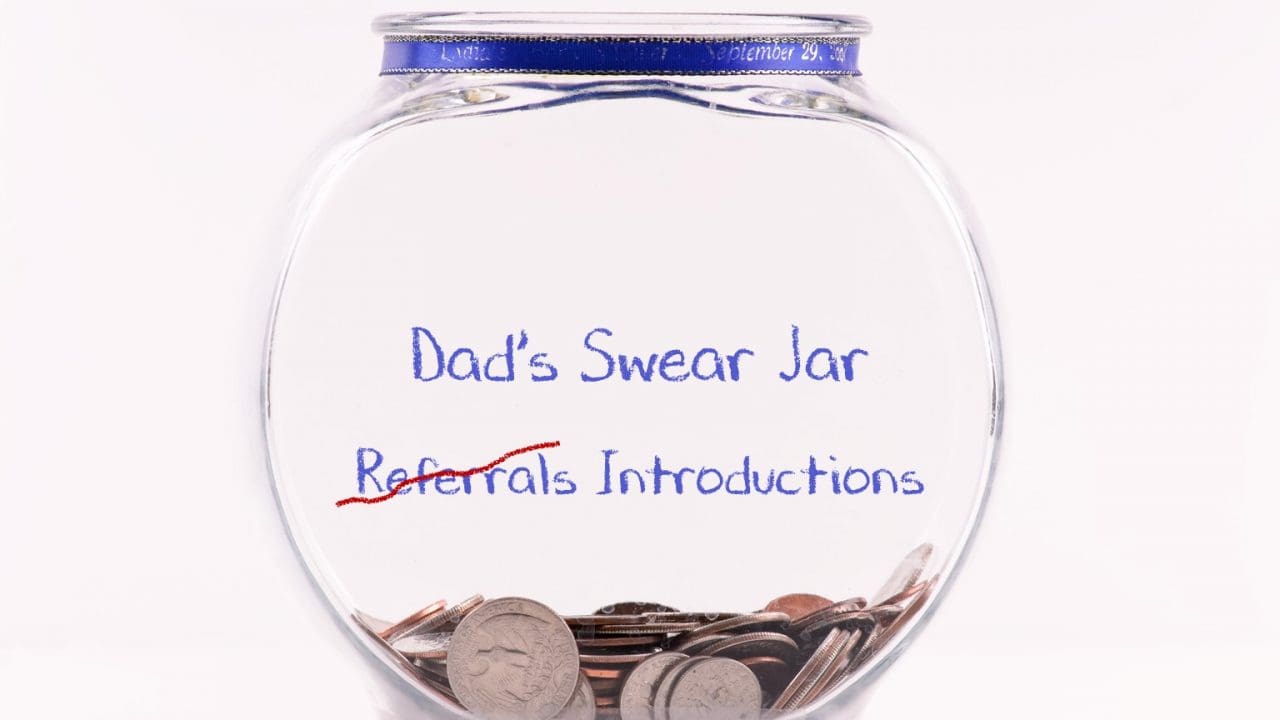 3 weeks ago, I was conducting a full-day session and mentioned a recent study that demonstrated that many clients don't like to be asked for "referrals" but actually enjoy making "introductions."
About an hour later, I was talking about becoming more "referable" so as to obtain more referrals without asking. A gentleman in the front row politely asked, "Don't you mean introducable?"
It appears I'm going to have to get a "Referral Swear Jar." I can see it now. During my speeches and workshops, each time I say "referrals" I'll have to put a quarter in the jar.
READ MORE >