Are you hiding behind technology?
February 25, 2016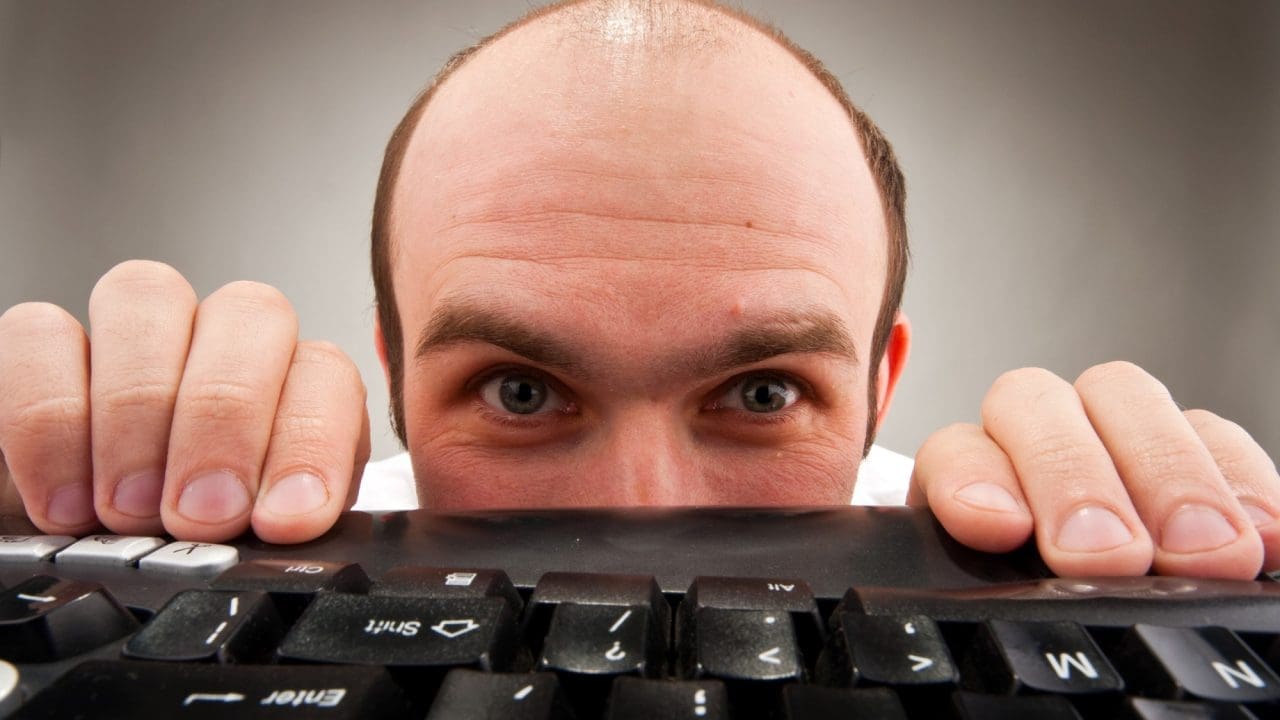 "Hiding behind technology? What does Bill mean by that?" Email, texting, and LinkedIn are great tools to assist us in gaining introductions. I love those electronic handshakes, don't you?
BUT as good as these tools can be in turning someone's willingness to refer into an actionable introduction, I keep seeing so many professionals using technology in ways that reduce their effectiveness.
Email
I can't tell you how many people have asked me if it's okay to ask for referrals/introductions with email. While this method can work – IF you have a great relationship with the person you're asking and IF you're asking for a specific introduction to a specific person – I can't help but wonder if I'm being asked this because the professional is afraid to bring up this request in person or over the phone.
Are they hiding behind the technology? Might you be guilty of this?
Texting
More and more introductions are happening through texting. I know that some financial advisors are not allowed to text prospects. Others just don't feel comfortable with that.
Unfortunately, the default seems to be, "Thanks for telling him about me. I'll wait for his call." No! That's not a referral. That's not an introduction. It's only word of mouth.
You have to manage the process better than that. Make sure your referral source tells the new prospect, "Bill will be calling you tomorrow. I highly recommend you take his call." OR… "Bill will be following up with an email. I highly recommend you respond and set up a call with him."
LinkedIn
LinkedIn is a tool that can create many opportunities for you. One way many people are using LinkedIn successfully is to come to a request for introductions with a few specific people in mind they identified on a client's or center of influence's profile.
While it's possible to ask for and get an introduction within the LinkedIn platform, most of my clients are having better success using LinkedIn for the search and then take the conversation offline – to the phone or in person.
Are You Having a Different Experience with Technology? The Same Experience?
I'd enjoy hearing from you on this topic. I know that whenever I say "don't do" something, there are people out there doing it, and doing it well.
Let's start a conversation!
See More Prospects and Have More Fun Doing It!
Attend our next complimentary webinar featuring Steve Perlman.
www.ReferralCoach.com/webinars
Managers – Steve Perlman is available to visit your firm to deliver his Wingman Networking™ program to your reps, agents, or advisors. Shoot Bill Cates a quick email to express your interest. BillCates@ReferralCoach.com