Category:
Communicate Your Value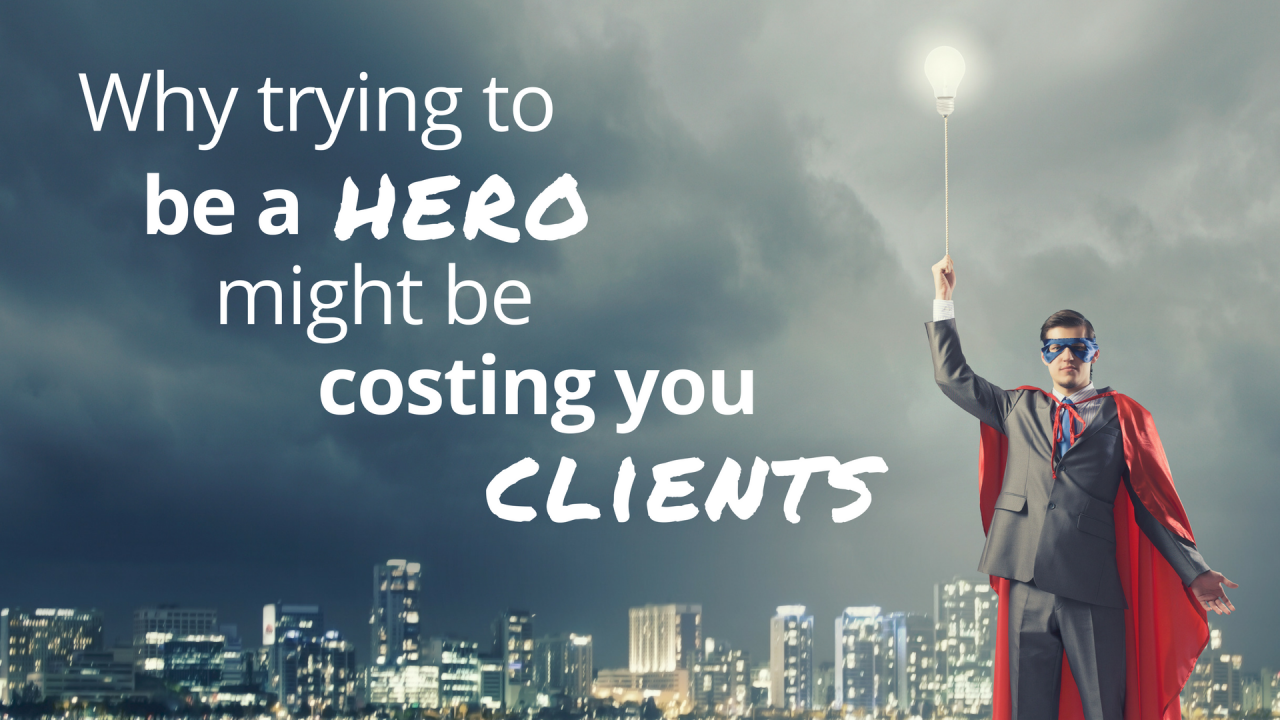 I just read a powerful book that you need to know about, because it has changed how I view my own business. Here are the two biggest lessons I learned:
#1. You need to be the GUIDE in your clients' stories, not the HERO, and;
#2. If you don't understand both your prospects' internal and external problems, they won't want to work with you.
To find out what the heck I'm talking about and the name of this game-changing book, keep reading (+BONUS VIDEO)
READ MORE >