Month:
January 2017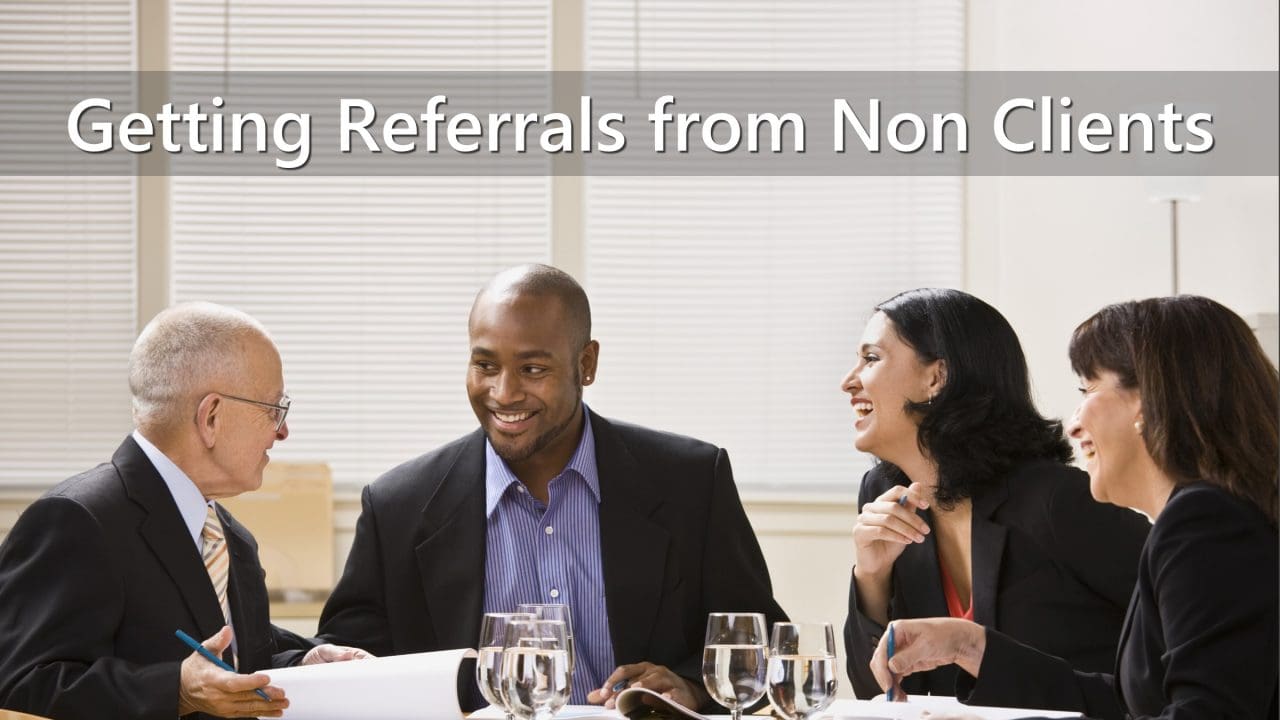 How productive are your centers of influence – your non clients who have the ability to provide you with strong introductions to qualified prospects?
Are you getting the quantity and quality of effective introductions that you'd like?
Getting referrals and introductions from non-clients (centers of influence or referral partners) is not always as easy as we'd like it to be.
There are 7 logical steps that if done well, will help you create multiple centers of influence providing you with solid introductions to just the right prospects.
Results are a few simple steps and quality action away. (+ Bonus Video Included)
READ MORE >