7 Strategies for Getting More Referrals & Introductions from Non-Clients
January 26, 2017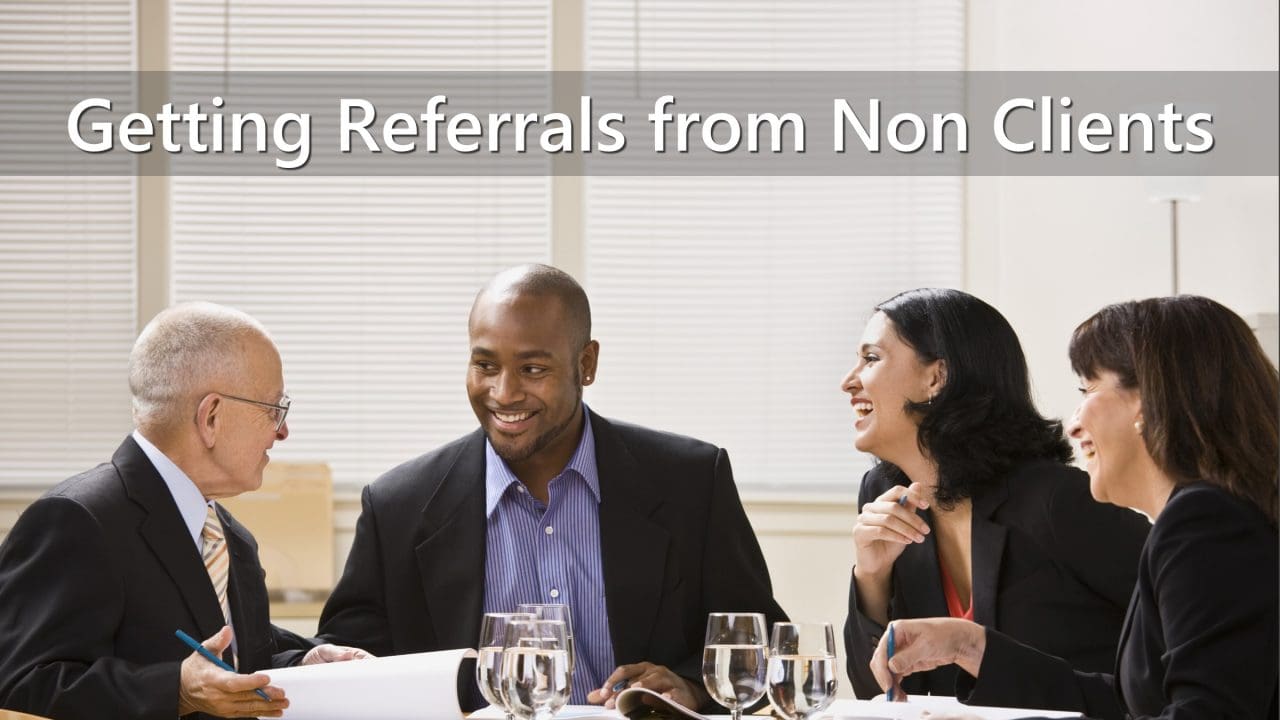 Ivan Misner (Founder of BNI) calls them "Contact Spheres." He says that every industry has a number of related professionals who have the ability to send business your way, even if they never do business with you themselves.
Some call these folks Centers of Influence. I like to call them Referral Partners or even Members of your Referral Team. Financial professionals look to accountants and attorneys to be members of their Referrals Team. Coaches look to other business consultants and trainers as sources of referrals.
Here are Your 7 Steps to Getting More Referrals and Introductions from Non-Clients
Identify All the Players – If you haven't already done so, you want to make sure you've identified all the types of business professionals who might work with or meet your ideal clients. Then, systematically work to meet and build a relationship with at least one person from each of these categories. Since the first person you contact may not be interested in a relationship with you, you probably want to identify several people in each category.

And what's the best way to meet these folks? Through your current clients and centers of influence.

Be Transparent – Be candid and transparent with these folks. Let them know that you believe in your value, you're looking to bring that value to more people/businesses, and that you would value their help.

Don't assume that this will have to be a reciprocal referral relationship. While some folks may expect to start getting more referrals in return from you, many will be thrilled just to have a resource like you to send people to.

Communicate Your Value (More Than Once) – Schedule plenty of time to make sure they understand your value – what you do, who you serve the best, how you do it, why you do it, and how people benefit from your work.

You simply MUST become referable in their eyes if you want to start getting more referrals and introductions from them. And this isn't usually accomplished in one meeting. It takes time for it to sink in. They need to see value in your process and in the results you produce. They also need to like and trust you (especially trust).

If appropriate, have the same conversation with them about their business.

Teach Them Who You Serve the Best – These members of your referral team need to know for whom you do your best work and how to recognize these people/businesses. Teach them the demographics and psychographics or your ideal clients. What would an ideal prospect for your business be talking about, complaining about, or trying to accomplish?
Don't Wait for Referrals or Introductions – Doing steps 1-4 above may generate a few passive introductions, but if you really want productive relationships, you have to be appropriately proactive from time to time.

If you can identify specific people you know that they know, ask for specific introductions.  If not, suggest categories and generally brainstorm with them. This is something you can probably do with these folks 2-4 times per year.

Prefer to listen rather than read? Watch this 5-minute video on this topic of Getting More Referrals from Non Clients:

[arve url=" "]

Secure Effective Introductions – Don't settle for word of mouth or "Call George and use my name." Discuss how you are going to introduce folks to each other. Will these introductions be in person, over a meal, with an email handshake?

The best way to view any introduction is with the same criteria the Food and Drug Administration uses to evaluate a drug for the market; is it safe and effective? You want your referral source and the new prospect to feel "safe" or comfortable with how you are introduced. And you want to have the prospect's curiosity piqued a bit to at least get them open to hearing from you.

Create a Contact-Management Plan – These are not set-and-forget relationships. You know the old expression: Out of sight, out of mind. These relationships need continual nurturing to get them to a productive stage and to keep them there. Agree with each person who often you're going to meet and review expectations, etc.

Here are a couple sources for you to consider to help you with this:

–   My friends at Refer.com has a free Referral Card that works great for these Referral Partners to use to introduce you and I use their Engage Pro application to make sure none of my partnerships fall through the cracks.       To learn more and sign up for their free Referral Card, go to: www.refer.com/cp/bill-cates

–   For my Australian friends, check out Business Builders Group – they're a fast growing group of like-minded business people, eager to help each other grow their respective businesses.  PLUS – The have a great tool called Referron that facilitates the making of and tracking introductions. To learn more, go to: www.bbg.business.com  (BBG is also starting to open chapters in The States.)
PLEASE Leave a Comment or Ask a Question
I'm extremely interested in hearing from you – your reaction to this article; with what you agree and/or disagree. Do you have any strategies for getting more referrals from non-clients that has proven effective for you? Let's have a robust discussion, shall we?
---
UPCOMING EVENTS
January 31 – Webinar: Defuse Objections to Acquire More Clients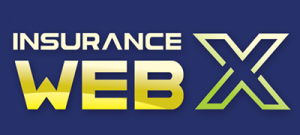 Register Today at No Charge – Courtesy of our Media Partner, InsuranceWebX
www.ReferralCoach.com/webinars

March 23-23 – Referral Champions Training Camp
1½ Days to Turbo Charge Your Client Acquisition Check out the Agenda and Register Before It Fills Up (only 47 seats remain)
www.ReferralCoach.com/trainingcamp
Save