10 Things You Must Do to Convert Prospects into Clients
March 5, 2019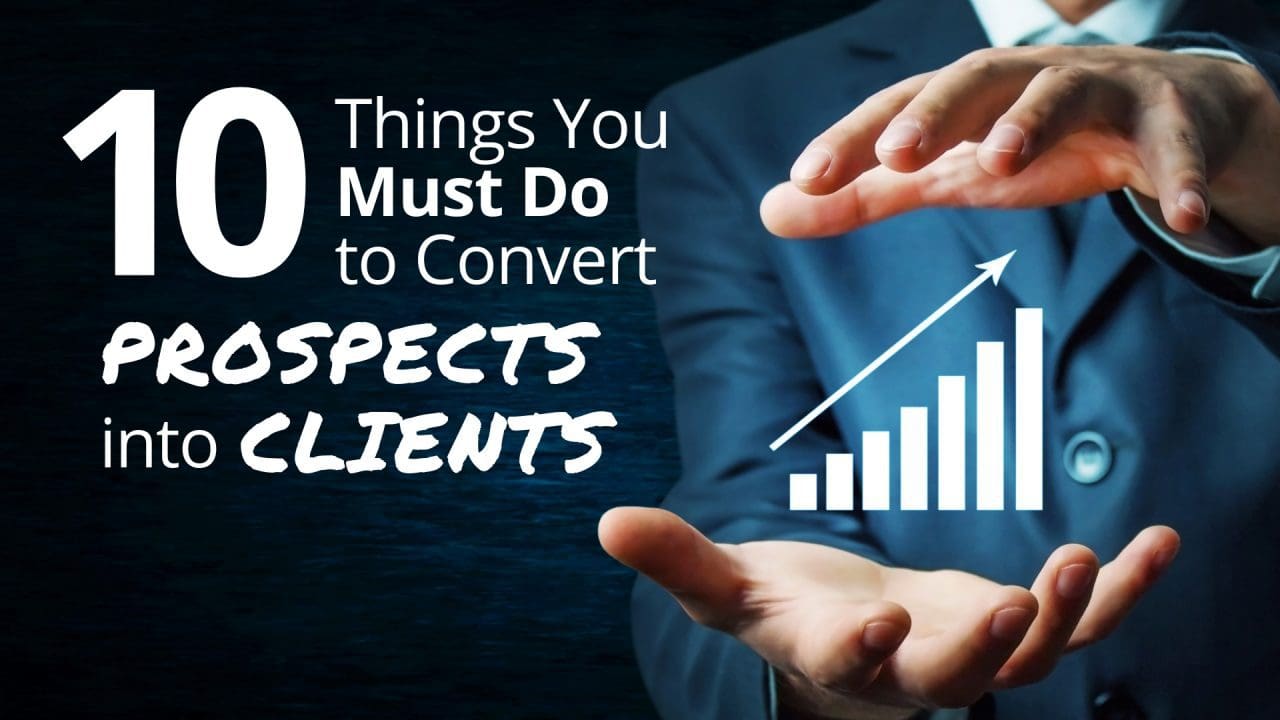 Here are 10 things you must do to increase your chances of turning prospects into clients:
Know your prospect before meeting with them.
Learn a few things about your prospect from your referral source and/or the internet before you speak with them. Don't start cold. They'll appreciate you being prepared.
Learn their story, before telling your story.
Start with a simple question, such as, "What brings you in today?" or "What's on your mind that prompted you to set this appointment?"  Then, when you talk about your value, it will be in terms what resonates with them.
Don't stay on the surface.
Three of the most powerful words in the universe: "Tell me more."  Get to the why behind the what.
Use an Agenda for Your Meetings
For a "formal" business meeting with your prospects and clients, work from an agenda. Get input on the agenda from them before the meeting so you're not thrown off when they arrive. You will manage a better meeting, making sure you cover everything, and they will appreciation you for your or organization and efficiency.
Let your Passion Show Through
You don't want to go overboard, but sharing your client-focused why – why you believe in the value you bring – is an attractive quality. If done in a genuine way, you will draw people to you. And people do business with people they like.
What's the Impact of the Problem?
When you cover a problem or challenge that you believe you can alleviate, first, go a little deeper to find out the impact of the problem on the organization and/or the person. Even if you're selling B2B, organizations are made up of people.
What's the Impact of the Benefit?
When you talk about a particular benefit to the prospect, ask them how that resonates with them or how they see that making a difference for them. When they take this next step to consider the benefit, they will "own" the benefit.
Relieve any Pressure with Brainstorming.
Present your sales conversation merely as an opportunity to brainstorm some ideas. This frees you up to try out different solutions and to dig a little deeper with what your prospect contributes to the conversation. As my friend Phil Simonides tells his reps, "No one ever died from a tragic brainstorming accident."
Have a Goal and a Backup Plan.
It's always best to enter a sales conversation with a goal for yourself, for moving the process forward. But have a Plan B ready incase Plan A doesn't work. That way, you'll keep the opportunity alive.
Make a recommendation.
You're the expert! Bring that to the conversation. Rather than saying, "So what do you think?" Say, "Based on what we've discussed thus far, here's what I recommend we do next." 8 out 10 times, they'll say "okay."
In Summary…
You may have already heard of every one of these ideas before. The question is, are you executing?  Are you executing well enough to produce great results?
Questions?  Best practices?  I want to hear from you!  Really!  Let's start a conversation and "share the wealth" of ideas.
NEW! Our Most Affordable 1:1 Coaching Package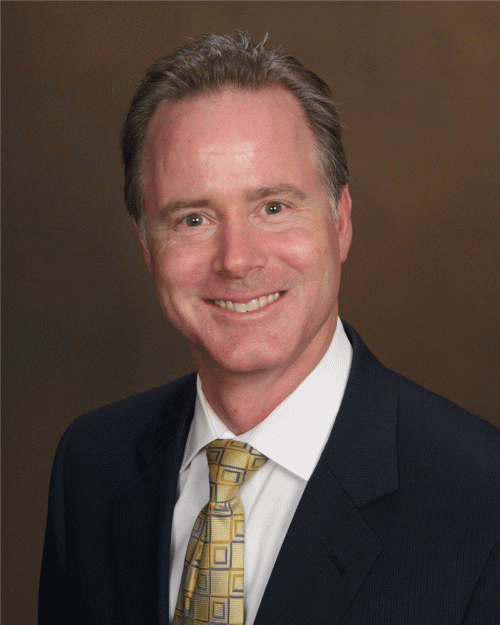 "As a result of Bill's coaching, I have brought in $12.7 M of new assets. That's $170,000 of recurring annual revenue due to using Bill's techniques."
Erin Gay, Legacy Finanical
(Annapolis, MD)
Do you find it challenging to…
Get unsolicited referrals?
Ask for referrals/introductions without feeling uncomfortable? 
Get prospects to return your calls and emails?  
Confidently communicate your value in a way that turns ideal prospects into clients? 
Get introductions from key Centers of Influence? 
Maximize social event marketing?
If you answered "YES!" to any of the questions above, you're in luck. Over the past few months, I've offered a very limited number of exclusive, highly-discounted 1:1 personal coaching packages to my webinar participants. Due to the popularity, we've decided to extend this offer to our readers as well! 
If you want to breathe new life into your client acquisition process and make 2019, then reserve your spot today! We're only accepting 15 coaching clients, so don't wait… 
CLICK HERE to Learn More & Reserve Your Spot (ONLY $499!)
You May Also Like:
5 (Easy!) Ways to Get Your Linkedin Messages and E-mails to Stand Out