Want Better Introductions? Use the Right Tools.
October 5, 2022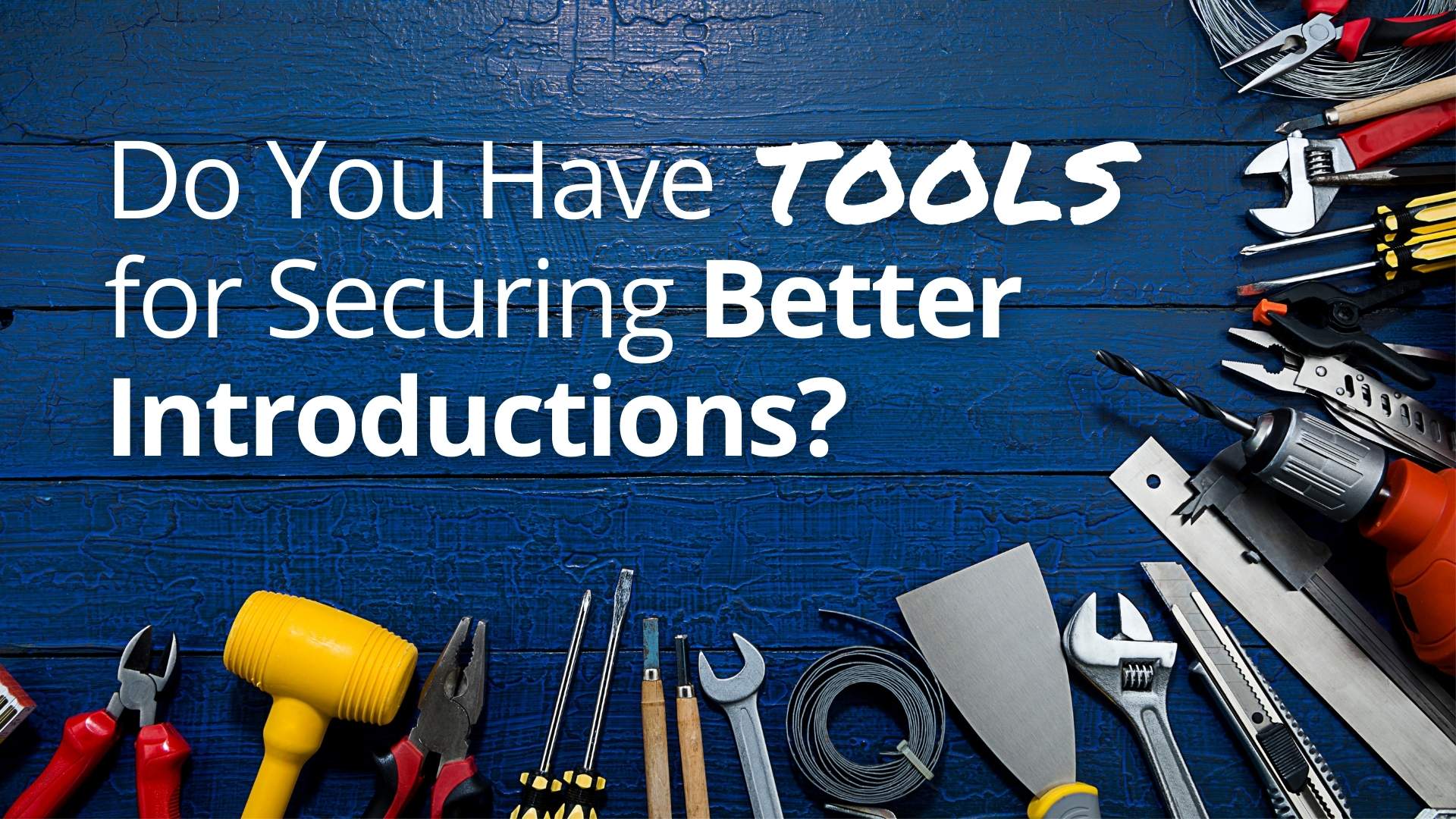 One way many advisors make it easy and comfortable for their clients to introduce themselves is by providing them with some sort of tool to use.  Allow me to explain…
I've seen advisors use tools such as guides, checklists, short assessments, videos, books, and podcast episodes.
–
A Real-World Example
Jeremy Keil, CFP®, CFA, CIMA®, is a successful advisor located in New Berlin, WI. I highly recommend you check out my podcast interview of Jeremy: Top Advisor Podcast Episode #27
One of Jeremy's target clients is Harley-Davidson. Over the years, working with many Harley-Davidson employees, Jeremy has become somewhat of an expert in their benefits package – to the point where he's worked to keep Harley's HR department up to date on certain rules and regulations.
While Jeremy's podcast covers a wide range of relevant financial planning and life planning topics, one of his episodes was dedicated specifically to employees of Harley-Davidson.
His H-D clients love the fact that he dedicated an episode just to them and they are now using this one episode as a way to introduce Jeremy to their H-D colleagues.
Introducing Jeremy in this way feels very comfortable to all parties involved and is leading to a steady flow of new, qualified clients for Jeremy.

–
What Tool Do You Already Have?
You probably already have a blog post, checklist, audio, video, guide, report, whitepaper, or even your own book. Are you encouraging your clients to use such a tool as a way to introduce you to others? It's not a substitute or a good quality email handshake, but some of your clients may prefer this softer approach.
I believe it's important that whatever tool you use, YOU are the author (or co-author). This needs to come from you… in your word… conveying your personality.
Yes, you will probably have to run it through compliance. Make "friends" with one compliance person so you get to know each other; you get to know what they watch for, and they get to know what you're trying to accomplish. This approval process should smooth out for you.
–
Many Ways to Make Introductions Work
There are many ways to secure an effective introduction from a client or COI. I suggest you have your favorite way (the way that seems to produce the best measurable results for you). Then be flexible to what your referral source is willing to do.
I've written about how to secure effective introductions many times in my blog. Here are two short articles you'll probably find quite helpful:

Find this message helpful? Don't keep it a secret! Forward this article to a friend or colleague.
And don't forget ALL our resources – many of them free – are waiting for you at www.ReferralCoach.com/resources.
---
Virtual Referral Training is Here
Are you ready to grow your business … and change your life?
You can learn and implement our proven process while working from home or not seeing clients and prospects face to face.
Get the details and join us: www.CatesAcademyIndividuals.com