4 Ways You Should be Showing Your Clients the Love (All Year Long)
February 13, 2019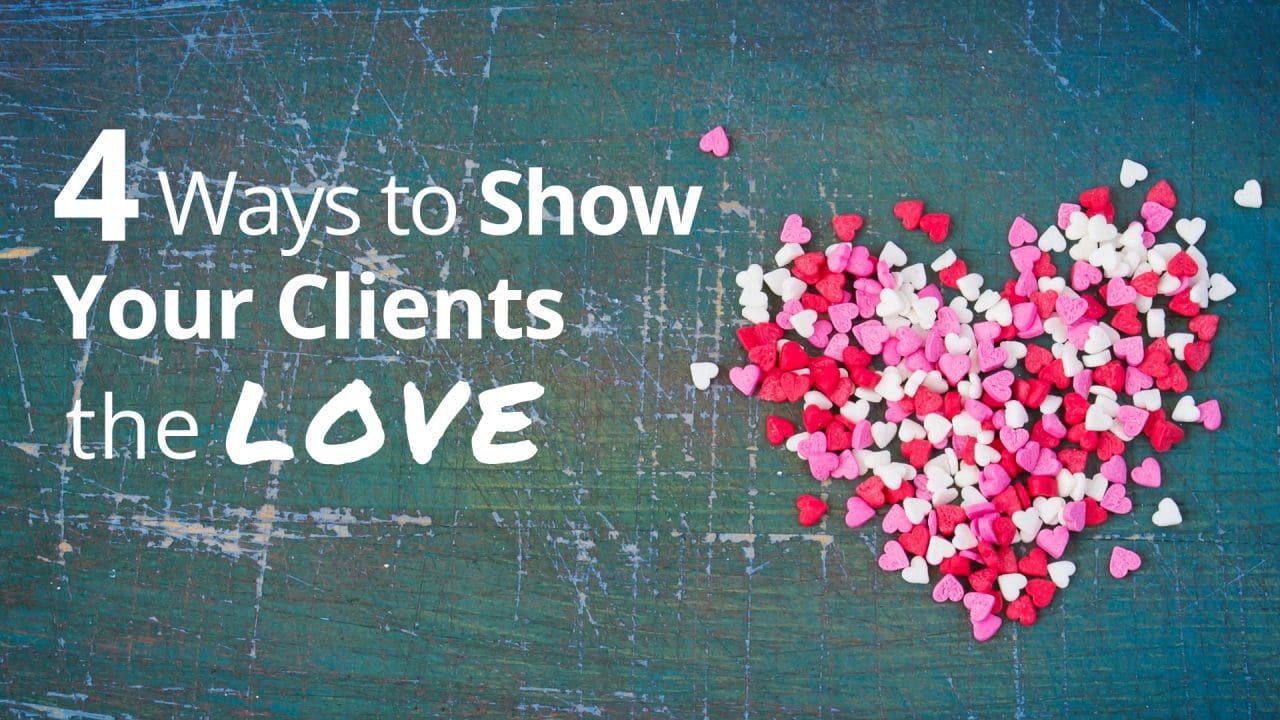 Happy Valentine's Day! 
While it's great to have a day dedicated to showing our loved ones how much we appreciate them, the truth is… we should be doing this all year long.
The same goes for our clients. Instead of just thanking our clients for their business and sending a gift at the holidays, we should be expressing our gratitude in different ways throughout the year. Unfortunately, we all get busy, and sometimes we forget that the little ways that we show our clients the love can have a big impact on our long-term relationships with them.
This brings me to Scott…


Scott is a financial advisor based in the San Diego area. I've dubbed Scott "The King of Wow" due to the great lengths he will go to show his clients how much he cares about them. He and his staff are always looking for ways to go above and beyond to bring a pleasant surprise to his clients.
Scott's primary motive is to simply celebrate, and show his appreciation for, the relationship with his clients. But, he also knows that this "culture of wow" has served him well by creating a high-level of client loyalty and, ultimately, producing many advocates for his firm.
Since people are always asking me for specific, tangible ideas for increasing client engagement, I figured I would go right to the source. Here are 4 examples of things that the "King of Wow" does to show his clients the love.
4 Unique Ways Scott Shows His Clients the Love
 

Embrace Their Family. One of the things Scott prides himself on most is serving multiple generations of families. So, when he found out that one of his key clients – of which he serves FOUR generations of her family – was having a large family party for her 75th birthday at a casino buffet, he decided to surprise them by having champagne delivered to all of the tables.
Celebrate the Milestones. Scott has a client couple who celebrate their anniversary at the same high-end steakhouse every year. This past anniversary, he called ahead to the restaurant to secretly confirm their reservation and have a gift card for a complimentary dessert presented to them at the end of their meal. Another time, Scott arranged for a bottle of wine to be sitting on the table as a different client couple sat down for a birthday dinner for the husband.
Share Their Passions. Says Scott: "One of my more unique 'wows' was getting a signed baseball card for a key client, who is a huge Houston Astros fan. Just by listening, I found out the name of his favorite player. So, I bought a trading card of that player and sent it to him with an autograph request for my client (along with a small donation to the player's charitable foundation.) He honored my request! Of course, my client was thrilled."
Show Your Support. Scott learned that a client's daughter was having a major surgery at a hospital a few miles from his office. On his way home, he stopped at the hospital, purchased a plant basket from the hospital florist, and sent it to the nurse's station. The next day, he received a very emotional call from his client – thanking him for the meaningful gesture – followed by a lovely thank you card from the daughter a few days later. Scott says he still has the card she sent, and will never forget the opening line, which read: "To a man I may have met once, who is sending me flowers in my moment in need." 
So, how does Scott continually come up with new and unique ways to wow his clients? According to him, it's simple…
"Just pay attention to what folks like, cherish that information, and use it to increase your connection with your clients."

– Scott (a.k.a. "King of Wow")
WOW creates loyal clients that turn into advocates. What have you done to WOW your clients? How can you create a culture of WOW in your business?  Reply to this blog post and let's keeping sharing the love and the ideas.

---
You May Also Like:
How to Use Breakfast Meetings to Meet More Prospects Face-to-Face