Only Differences that Matter…Matter!
February 10, 2021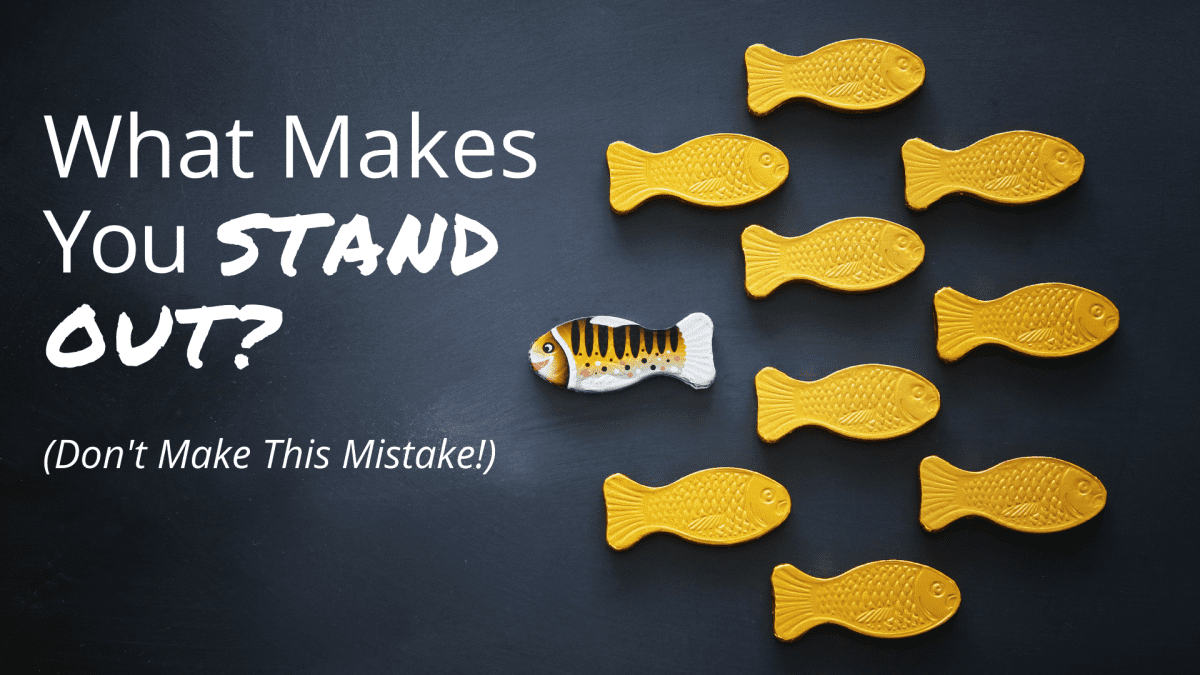 Have you been told that you need a way to differentiate yourself from your competitors … and without a strong differentiator, you won't stand out? Have you been told that this lack of differentiation will cause you to miss many opportunities?
In my book, Radical Relevance, I present the 17 Rules of Radical Relevance. Rule #5 is this: Only differences that matter… matter.
This means that only differences that matter to our prospect will have an impact on their decision to work with you.
2 Levels of Differentiators



Here's how I see it.  There are two levels of differentiators. A low-level differentiator may catch someone's attention, but won't be the defining reason why someone decides to work with you. Let's say you specialize in working with high-level executives and managers. That might get a prospect to take notice of you. But that differentiation by itself is probably not enough to tip the scales and cause them to want to work with you.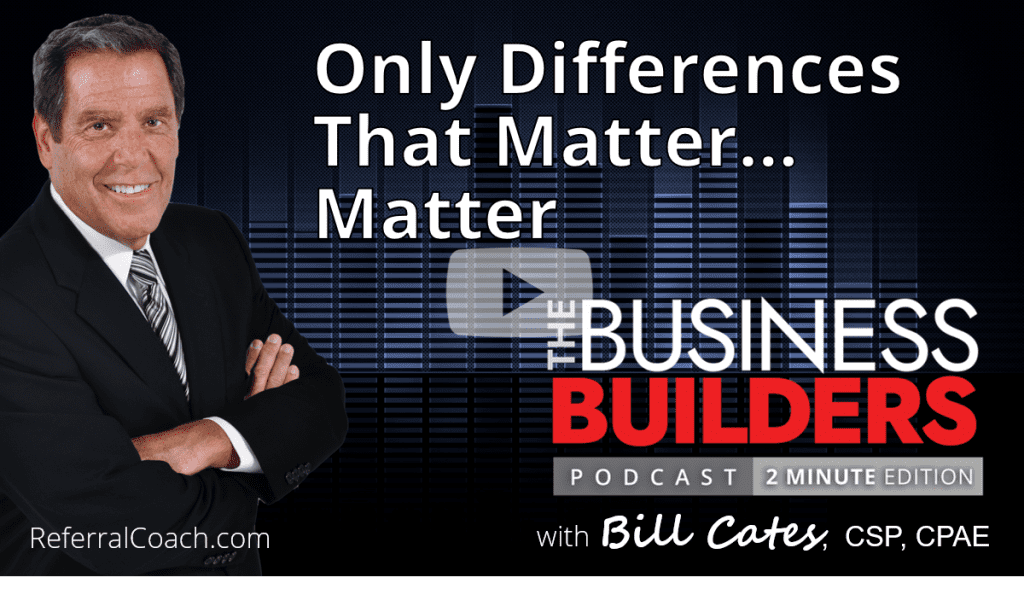 On the other hand, let's say you work with high-level executives and managers within one specific company. Therefore, you know their benefits package well – maybe even better than their HR department. You can shore up the weaknesses, anticipate challenges, and take advantage of opportunities in a way someone who doesn't have that focus simply couldn't.  Now THAT could a difference that matters and helps you win a new client. This is a high-level differentiator.
Specialization Can Usually Tip the Scales in Your Favor
The narrower your specialization, the more you are able to demonstrate value from the very beginning. You can ask questions and teach concepts to your new prospects that a generalist will unlikely be able to do.
For a concrete example, Dennis O'Keefe is a financial advisor in Western, MA. Dennis focuses on serving Verizon employees. But not just any Verizon employee, employees that are about 5-7 years away from retirement. He then helps them navigate the many confusing choices into a successful retirement.
On his website's homepage, if you are a Verizon employee, you will be directed to a section of his website that contains language that clearly demonstrates Dennis' knowledge of the Verizon culture and his experience in helping many Verizon employees navigate into a successful retirement.
Differentiation
The fact that Dennis specializes in Verizon employees will likely grab some attention.
But when you add his expertise in navigating Verizon employees into a successful retirement, he is able to ask the right questions and teach the right things that will tip the scale in his favor.
Remember… only differences that matter to the prospect, actually matter.
Forward this article to a friend or colleague. And don't forget ALL our resources – many of them free – are waiting for you at www.ReferralCoach.com/resources.
---
Virtual Referral Training is Here
Are you ready to grow your business … and change your life?
You can learn and implement our proven process while working from home or not seeing clients and prospects face to face.
Get the details and join us: www.CatesAcademyIndividuals.com