10 Business Networking Event Hacks to Enjoy Yourself and Produce Results
March 23, 2017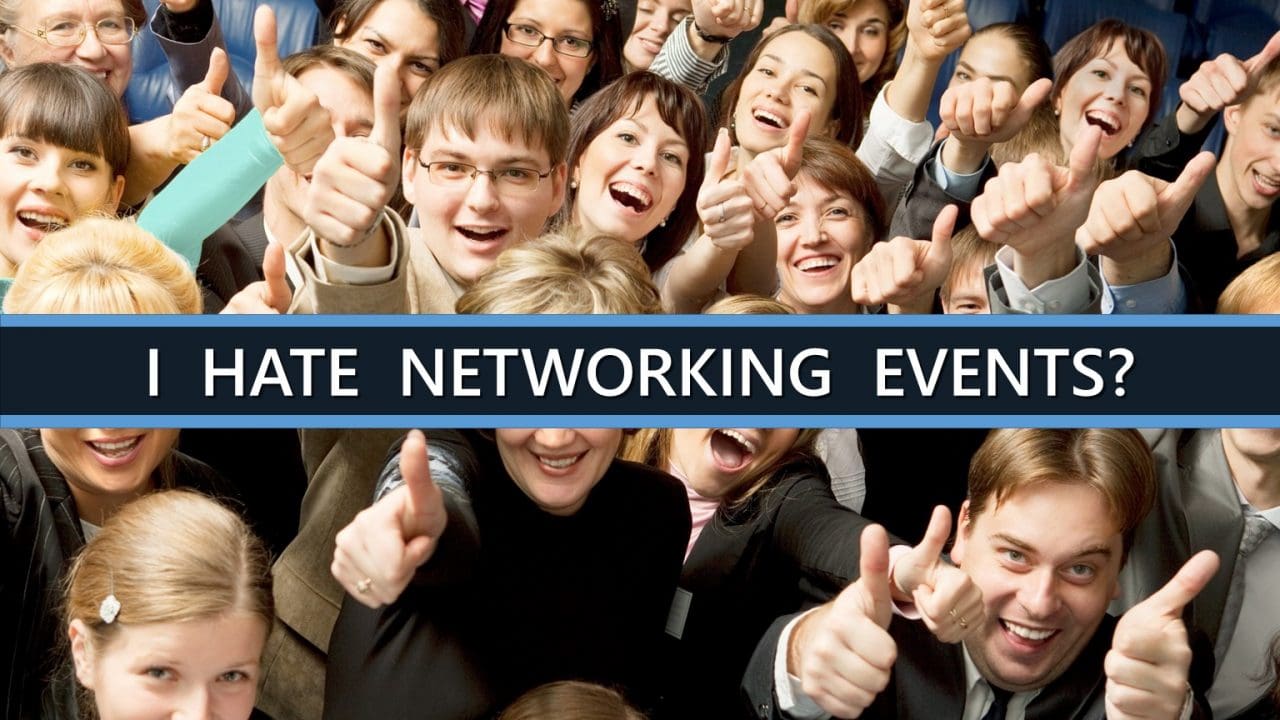 When I tell people that I hate going to networking events, I usually hear, "What?  The Referral Coach doesn't like networking?  Isn't that blasphemy or something?"
Well… I didn't say I hated "networking."  I truly enjoy forming relationships with lots of people in an effort to bring value to them and vice versa.
I just don't like the event part of it. Talking to strangers and all that.  When I'm speaking at an event, that's one thing, but I'm actually pretty shy when it comes networking events.
With that said, I do go to them. I've just learned some tricks (or should I call them "hacks") to help me enjoy myself and produce decent results.
Don't Hate Networking Events – Be Productive!
Don't go alone.

 Bring someone with you – preferably not a colleague who is in the same business as you.  You can have fun introducing each other and having fun with that introduction. Better for them to sing your praises!

Check out one of our blog posts on this topic:  Networking Champions

Work the registration table.

This is such a great way to meet people as they enter the event and you can then approach them later, because you are now a "host" not just a guest.  Plus, the organizers of the event will love you and try to help you meet the people you came to meet.

Don't treat networking events as a prospecting event.

 If you come on too strong – trying to convince people of your value so they'll set up an appointment with you'll be avoided like the plague.  Rather – look for ways to bring value to their business – not related to your core product or service.  Maybe you can introduce them to a resource or, better yet, a prospect for their business.

Look for Centers of Influence.

Since a center of influence can be worth a whole lot more than any one client, look for people who have the opportunity to meet your ideal prospects.  Say to them, "If I ran into a good prospect for you, how would I know it and how would you like me to introduce you to them?"

Look to connect on a personal level.

  Learn a little bit their personal life – family hobbies, books that they like, etc. – looking for a way to bring value to them in that area of their life.  If you know a book they might like or restaurant, tell them you'll send them the link later.  Note – This is not a "bait and switch" type of move.  You want to connect on both a business AND personal level with people you meet.

Rescue Someone.

 I can guarantee there will be a number of people at the even who hate networking events or are shyer than you.  Come to their rescue.  Walk right up and introduce yourself.  Have a little fun – like you're meeting them at a bar… "Come here often?"  "What's a nice guy like you doing in a place like this?"  Starting with a laugh (assuming either of you have a sense of humor) usually works wonders.

Think quality over quantity.

Please do not engage in "drive-by networking" – spraying your business card and brand new elevator pitch over everyone one and moving on.  Personally, I would rather walk away with 3-5 great new connects – with prospects and/or centers of influence – than 10-15 business cards with no clue how to reach out to them later with any sort of value.

Stop waiting for your turn to tell your version of their story.

 When someone tells you something about themselves, their business, or maybe a vacations, rather than jump in with your version – unconsciously competing with them – try the magic words, "Tell me more."   Ask at least one or two follow-up questions before turning the conversation to you.

Seek out the leaders of the organization.

Find ways to serve the current and past leaders of the organization. These are often the more successful members (not always, but quite often).  Find ways to be of service. They'll repay you with ideas and introductions.

Last and definitely not least, follow up!

I once heard that only about 5 percent of people who go to business events actually follow up with the people they meet.  What a waste of time and energy. You might as well have stayed home and eaten a frozen pizza.  I often send my follow-up emails to people as soon as I get home from the event.  My conversations are fresh in my mind and they are often impressed and appreciative.  These contacts have a short "shelf life."  Reach out quickly or you may not do it at all.
So take the "hate" out of networking events and add some fun – while producing results!
For other articles I've written on this topic of networking & networking events, check out: