How to Acquire More Ideal Clients (Without Adding to Your Marketing Budget)
March 4, 2020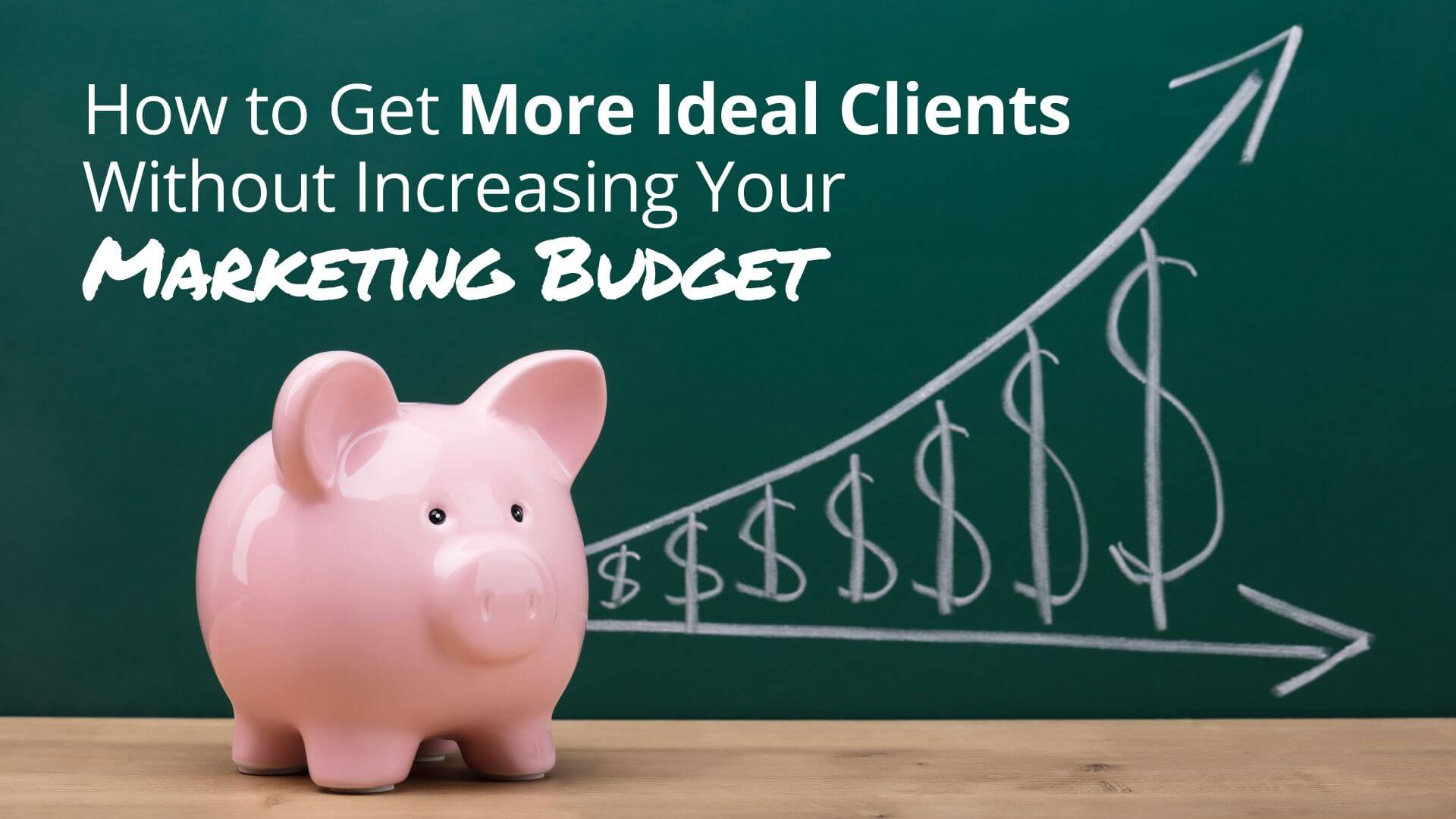 In last week's blog, How One Advisor Increased His Revenue by 50 Percent in 14 Months, I told you how Adam Cmejla created exponential growth by focusing his business on the financial lives of successful optometrists.
In today's blog, I'll provide another real-life example of how financial advisor, Jayson Lowe, has found a way to get in front of highly qualified prospects for his business without spending a dime on marketing.
Create Alliances with Others Focusing on Your Market
One of the most powerful benefits of focusing on a very specific target market is that you can join forces (usually in an informal way) with others also focusing on the same market.
Here's a great example – Excerpted from my new book Radical Relevance
When I started working with Jayson Lowe, co-founder of Ascendant Financial in Canada and coauthor of The Bankers' Secret, A Simple Guide to Creating Personal Wealth for Canadians, he had already built a successful financial advisory business. We focused on developing his value proposition for a new target market—physicians and dentists.
He began to see a difference after connecting with an accountant who also targeted dentists. After Jayson shared his full process and the unique value he brought to these medical professionals, the accounting firm began hosting dinners that would allow them to introduce their clients to Jayson.
What does it cost Jayson to get in front of these highly qualified prospects by way of endorsement from a highly trusted source? Let me grab my calculator. Hmm . . . zero dollars!
First, of course, Jayson had to become referable in the eyes of this accounting firm. Notice I said that he "shared his full process" with the firm. It usually takes a number of weeks, if not months, to earn the trust of accountants, attorneys, and others who can be the source of great introductions.
Don't assume these need to be reciprocal referral relationships. Sometimes, they are more than happy to establish other resources for their clients that will reflect well on them.
Reading Radical Relevance will help you increase your revenue without increasing your marketing budget!