How One Advisor Increased His Revenue by 50 Percent in 14 Months
February 25, 2020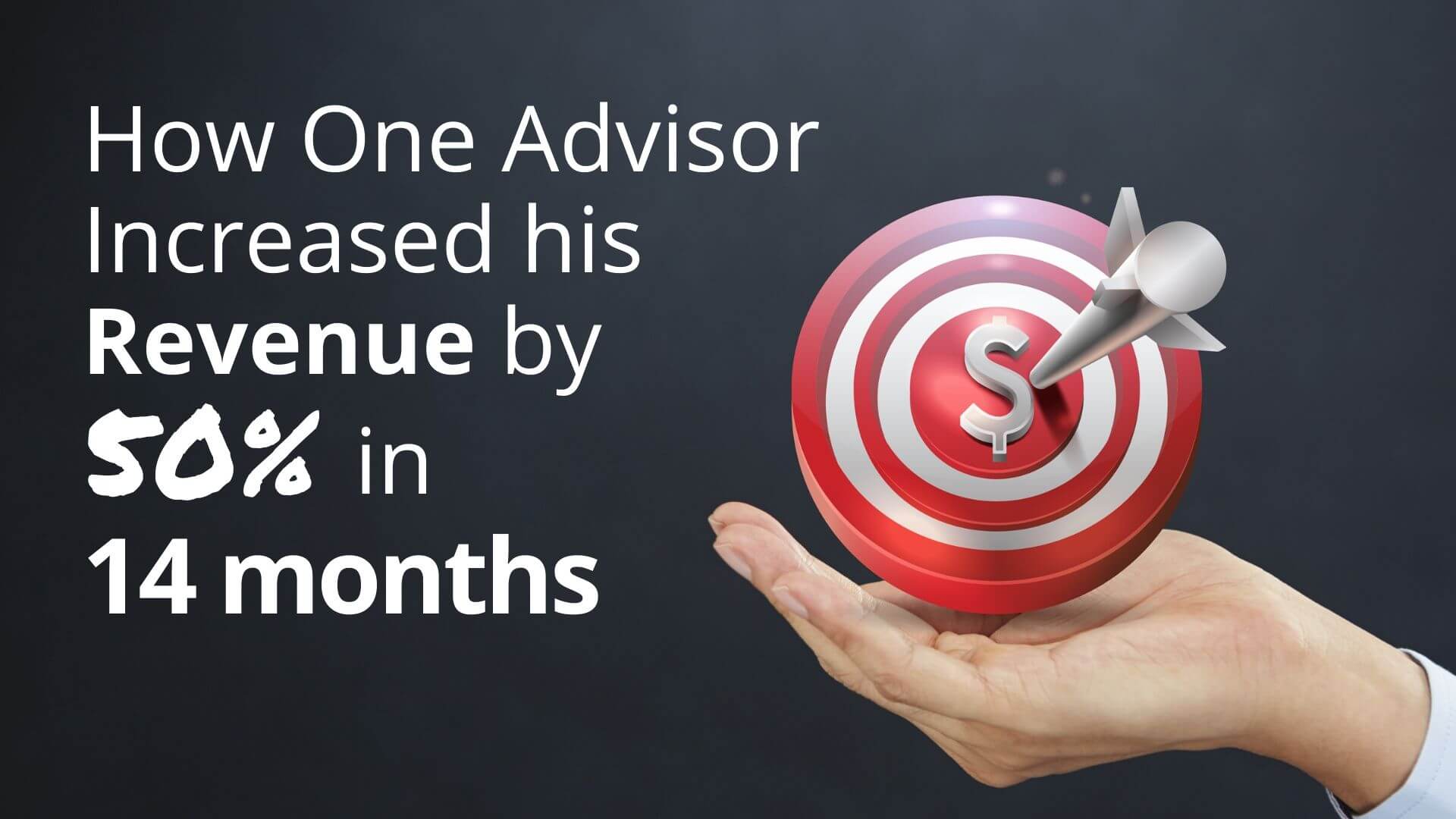 "I've cut my prospecting time in half. My prospects reach out to me, most of them ready to get started." This is what Indianapolis based financial advisor Adam Cmejla, CFP® told me in our recent interview. He continued, "In the last 14 months, I've increased my revenue by 50 percent."
Finding the Right Target Market
For about 11 years, Adam served a variety of clients, but always wanted to narrow his focus and find riches in niches. He said, "I originally wanted to focus on 'white coat professionals' (Physicians, Dentists, Optometrists, and Pharmacists). But I found that too broad. So, after some experimentation, I finally settled on optometrists."
He went on to say, "I graduated with a pre-med degree. My uncle was a dentist. I worked for a pharmaceutical company. But my wife is an optometrist. (He smiled.) I seem to have a natural affinity to optometrists – not just helping them with their financial decisions but assisting them with many aspects of running their business."
Adam had already discovered what I point out in my newest book, Radical Relevance, that is, the many benefits to finding a very specific target market:
It's easier to identify your best prospects.
You bring more value to them because you know their world better than a generalist.
You become more referable more quickly.
You can partner with centers of influence who focus on the same market.
Finding the Bullseye
There are 37,000 optometrists in the U.S., but Adam's business model only needs 80 clients for him to be successful by his measure. So, his bullseye has become optometrists who own their own practice and are five years (or less) away from selling their practice to a private equity firm. Now that's what I call a bullseye.
In less than two years, Adam has started to create a national reputation for his business. He has created mutually beneficial relationships with others integrated into the private equity world.
Adam writes for several major optometrist publications, produces a podcast for optometrists and is developing a series of joint events across the country with a private equity firm that purchases optometry practices.
Moving from Prospecting to Attracting
As Adam's marketing efforts have taken hold, his prospects are contacting him. Says Adam, "I average about one appointment per week. Seventy percent of the prospects become clients."
Because most of his new optometry clients are not local, he conducts most of his meetings using Zoom.us. "Since they reach out to me and know I'm not in their town, they already know that we won't likely be meeting in person. I've also had clients openly offer to help me get plugged into their local optometry chapters."
If you're resisting finding your target market, what are you waiting for? And, if you are already working a target market, can you narrow your approach a bit more? The goal is to find the bullseye that will allow you to message your value in a way that will attract your Right-Fit Clients™ and leave the rest for others to serve. There truly are riches in niches!