Turn Satisfied Clients Into Advocates
December 16, 2020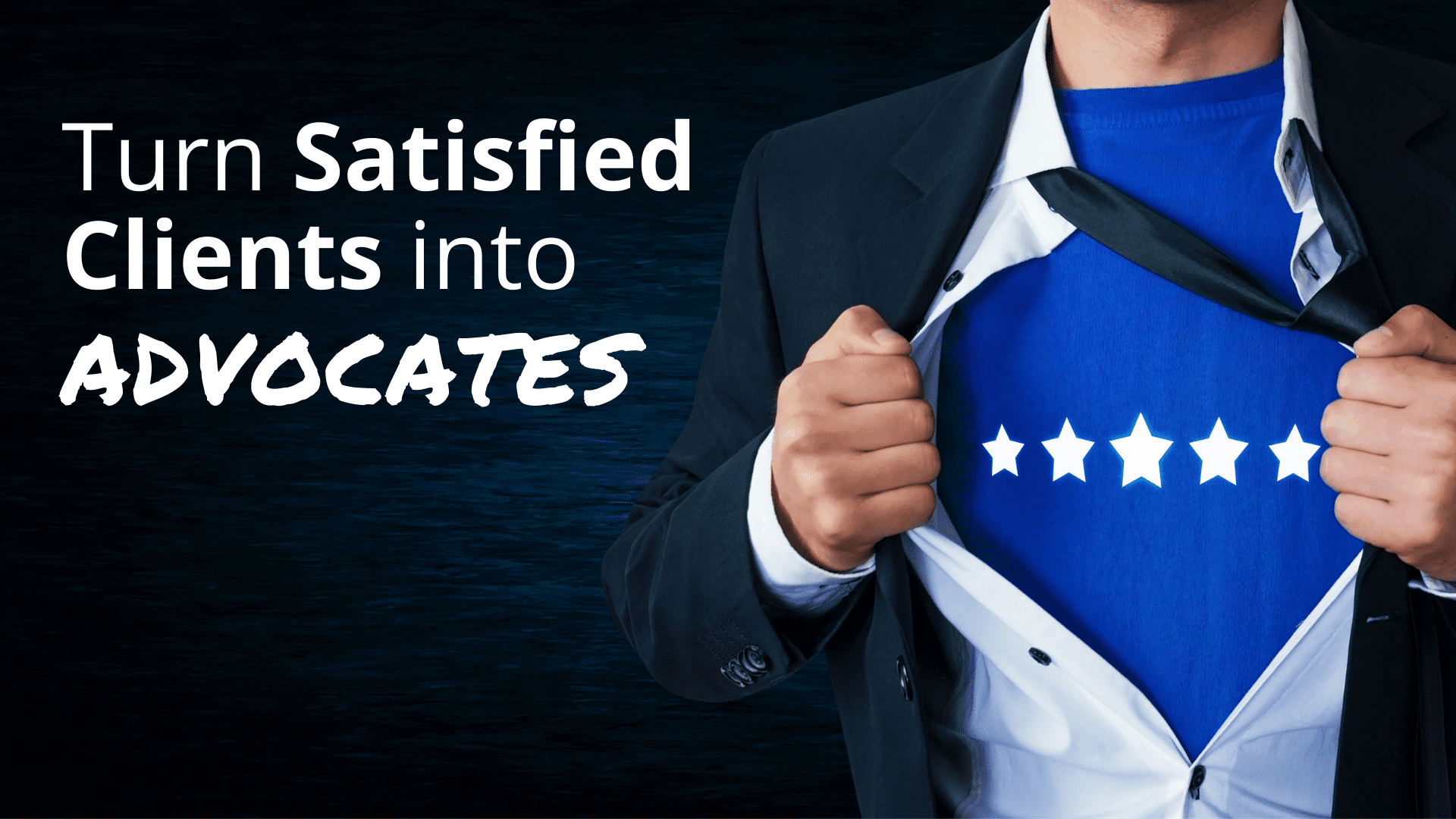 What's better than a happy and loyal client? A happy and loyal client who has become an ADVOCATE for your business.
First, advocates recommend you. They vouch for you.
Second, they pay attention to the connection. They bug you or their friends – or both – until the connection goes through.
Advocates truly understand and appreciate your value. They believe in the good and important work that you do.
And… they like you and want to help you. They take an interest in our success.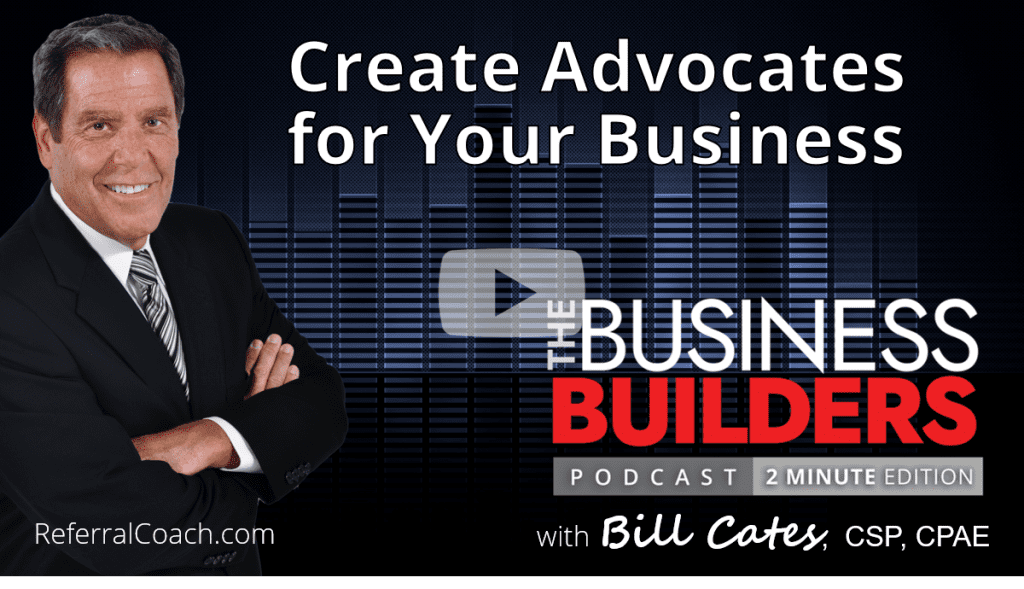 Here's the secret sauce that will turn many satisfied and loyal clients into advocates. Are you ready? Drum roll please…. Business Friendships.
Your business friends are the goldmine of your business. Your business friends will recommend you, sing your praises, and work to create great connections for you.
One of the best ways to form business friendships is to engage in activities that have nothing to do with business. Your client-appreciation events will help you create business friendships. Simply breaking bread or playing golf with clients can help with this.
In this current virtual world of ours, send more handwritten cards than you usually do.
Pay attention to their sports teams and send an email or leave a voice mail when they win.
When you send a thanks-for-the-referral gift, send something personalized to their specific interests – like coasters with their university logo on it or a book related to a hobby.
Two telltale signs you have built a business friendship with a client are:
They invite you to their personal social events – like a party or even the wedding of a child. And…


They want to know what success means to you. They demonstrate a sincere interest in helping you become even more successful.
Start to put your attention on building more business friendships and you will be creating more advocates for your business. If you liked this message, please… don't keep it a secret. Forward it to a friend or colleague. And don't forget all our resources – many of them free – are waiting for you at www.ReferralCoach.com/resources
---