The #1 Destroyer of Relationships
October 26, 2023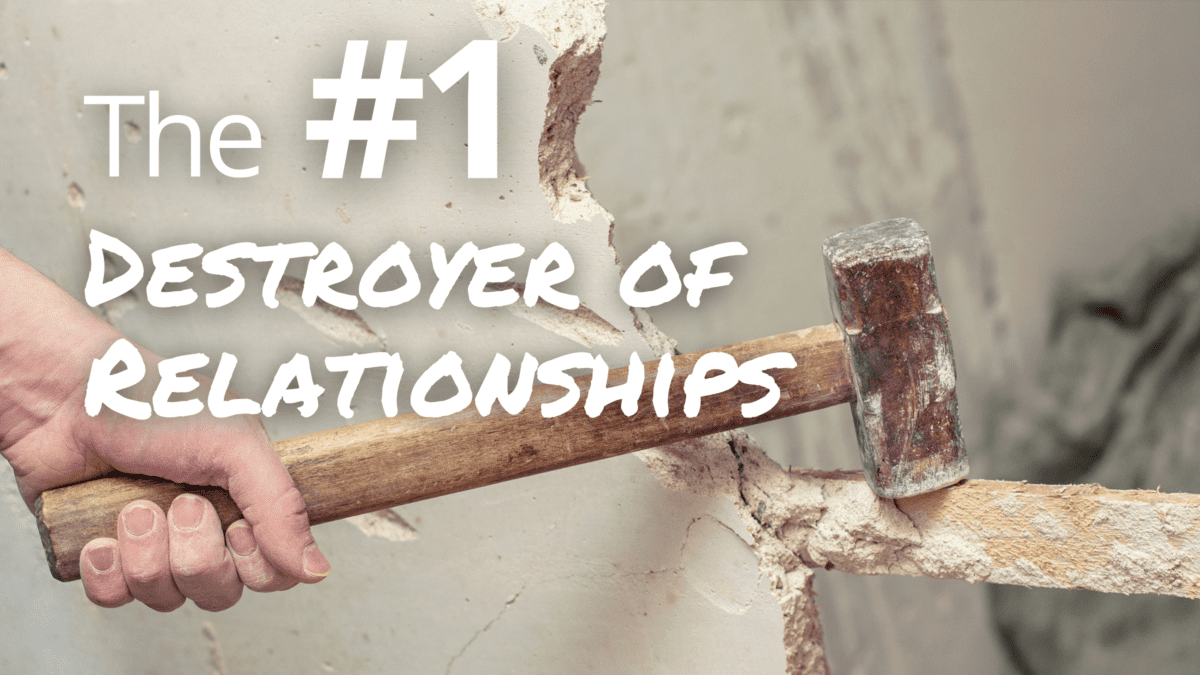 Here is the perfect formula to hurt (or even destroy) any relationship – business or personal:
One party has an expectation of the other.
That expectation goes uncommunicated.
That expectation goes unmet.
I'm confident that this formula has played out in your business and personal relationships more than you want to recall.
Can you recover from this sort of situation? Sometimes. Not always.
Preventing this scenario with clients, your team members, and everyone else in your life is simple – but not aways easy.
Strategy #1 – Discuss Expectations Early
One simple AND easy way to build trust and win the business of prospects is to discuss what your prospects expect from working with you.
There are many ways to enter into this conversation. Some possibilities are:
Based on your past relationships with financial professionals, what do you expect from our communication and overall working relationship? What seems to work for you and what are your pet peeves?


If you were to describe the perfect financial advisor, what would be their characteristics? What would they do and not do to maintain your trust and overall satisfaction?


Imagine we've been working together for three years. How will you know we've had a good working relationship? What's your measure of our success in working together?
Strategy #2 – Assess Expectations Over Time
I suspect that for most, discussing expectations with prospects and brand-new clients is a much easier (comfortable) conversation than checking with clients later – to see if their reality is in line with their expectations.
Why? What if the client's reality is not matching expectations? What if they're upset about that? Then what? Can I save the relationship? Will I ever be referable in their eyes?
Here are a few tactics to consider implementing in your business to help you create a feedback friendly culture:
Frame a Feedback Friendly Culture as a Win-Win.
Educate your clients that open and transparent communication is crucial for a healthy working relationship and for your ability to continually refine and enhance their own client experience.


Conduct Periodic Health Checks.
Rather than waiting for an annual review, institute periodic 'health checks' for the client relationship. These could be quick discussions with you and/or a member of your team to determine if there are any expectation gaps.


Use Anonymous Feedback Channels.
While a 1:1 conversation is usually best (because there's a back-and-forth exchange), using survey applications to collect anonymous feedback can have its place. Ensure complete confidentiality so clients are not hesitant to point out even the smallest of issues.


Consider Using Third-Party Facilitators.
For more sensitive or complex cases, or if you just can't seem to summon the courage to conduct these discussions yourself, consider bringing in a neutral third party to solicit and aggregate client feedback.


Form a Client Advisory Board.
Establish a client advisory board comprising a diverse group of clients. These boards can offer an organized forum for feedback and make individual clients feel like their voice matters.
You already know that a relationship that's had a problem and has been handled well, is almost always a stronger relationship than one that's never had a problem.
Prevent problems by getting clear on expectations.
Eliminate problems by checking in with your clients from time to time.
You will gain more new clients and keep the ones you have.
---
Virtual Referral Training is Here
Supercharge Your Success!
Start Your Journey with the All NEW Cates Academy Today and
Learn a Proven Process to Attract More Right-Fit Clients.
The Cates Academy for Relationship Marketing™ is Bill Cates' comprehensive online video-training program that will help you generate significantly more income in less time by leveraging the power of referrals, personal introductions and communicating compelling value. Work smarter, not harder!
Get the details and join us: www.CatesAcademyIndividuals.com