How to Get Your Clients to Refer a Friend Who Fits Your Business
June 9, 2016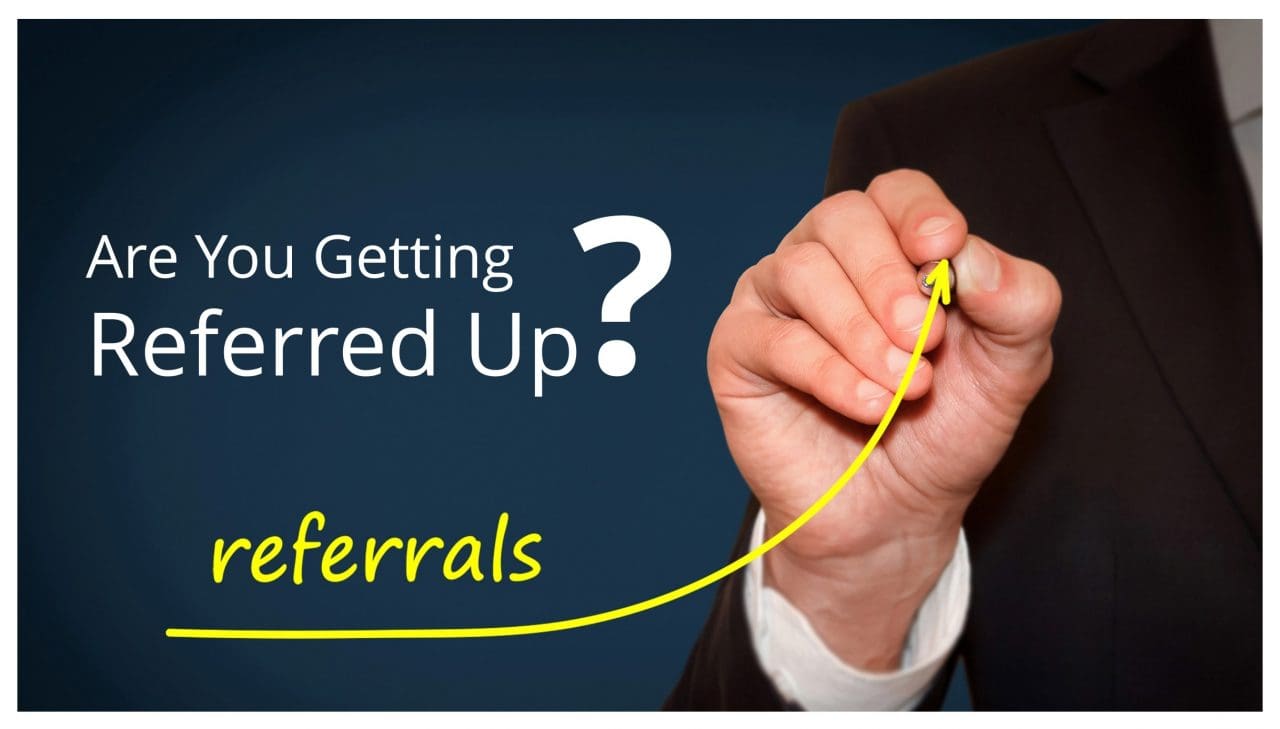 I have an important question to ask you! If a prospect is not right for your business, are you right for them?   Probably not. Yet do you ever take on clients who aren't a good fit for you? Probably so. But why? Often, the answer is because your client took the initiative to refer a friend to you, and you felt obligated to take them on.
You're not right for them and they're not right for you, but you still take them on as a client.   Hmm… What's wrong with this picture?
Teach Your Clients How to Refer a Friend Who Fits Your Business
To get your clients to refer a friend and connect you with prospects who are a proper fit for your business, you have to educate them. Keeping this in line with one of the guiding principles of my system, you want to keep this as client-centered as possible.
Instead of saying, "I'm looking for people who….." Say, "Who we serve the best these days is…" or "My process is best suited for…"   Make this about being the right person for them – not as much about them being the right person for you.
Then, after you teach them your criteria – demographic and psychographic – you can say something like, "While I don't expect you to know their exact situation, you probably have a sense. I certainly don't want to waste their time and always want to make sure I'm doing my best work for the right type of client."
When Do You Teach Your Clients This?
Since you're not necessarily asking for referrals at this moment, this educational approach can be done at pretty much any stage of the relationship. It's a great way to promote referrals and introductions for a later time.
"Jeff – As my clients begin to see the value that I bring through my processes, they often want to introduce me to others who they feel should at least know about what I do. Should that opportunity arise for you, it's important that I'm the right match for them. While I don't expect you to know someone's exact situation, you probably have a sense. So if you don't mind, I'd like to tell you a little bit about for whom our processes are best suited.
"The truth is, my processes are best suited for people just like yourself…."
Believe in your value and work to bring your value to others. Focus on those who will take your business in the direction you want and avoid taking on clients that are not the right fit. Serving the wrong type of client can often lead to resentment on both sides.
Remember – If they're not the right fit for you, you're not the right person for them. Only set out to create win-win situations. NEXT WEEK – I'll show you what to do when your clients refer a friend who doesn't fit – so that you don't take them on just out of a sense of obligation.
Attract & Retain Affluent Woman – Next FREE Webinar
Make sure you get your share of this $20 Trillion Market. Use the special code RC100 and this webinar is free to join me and Annette Bau in what has proven to be one of our most popular topics. To learn more and register: CLICK HERE