3 Big Strategies for Maximizing Productivity While Working from Home
April 16, 2020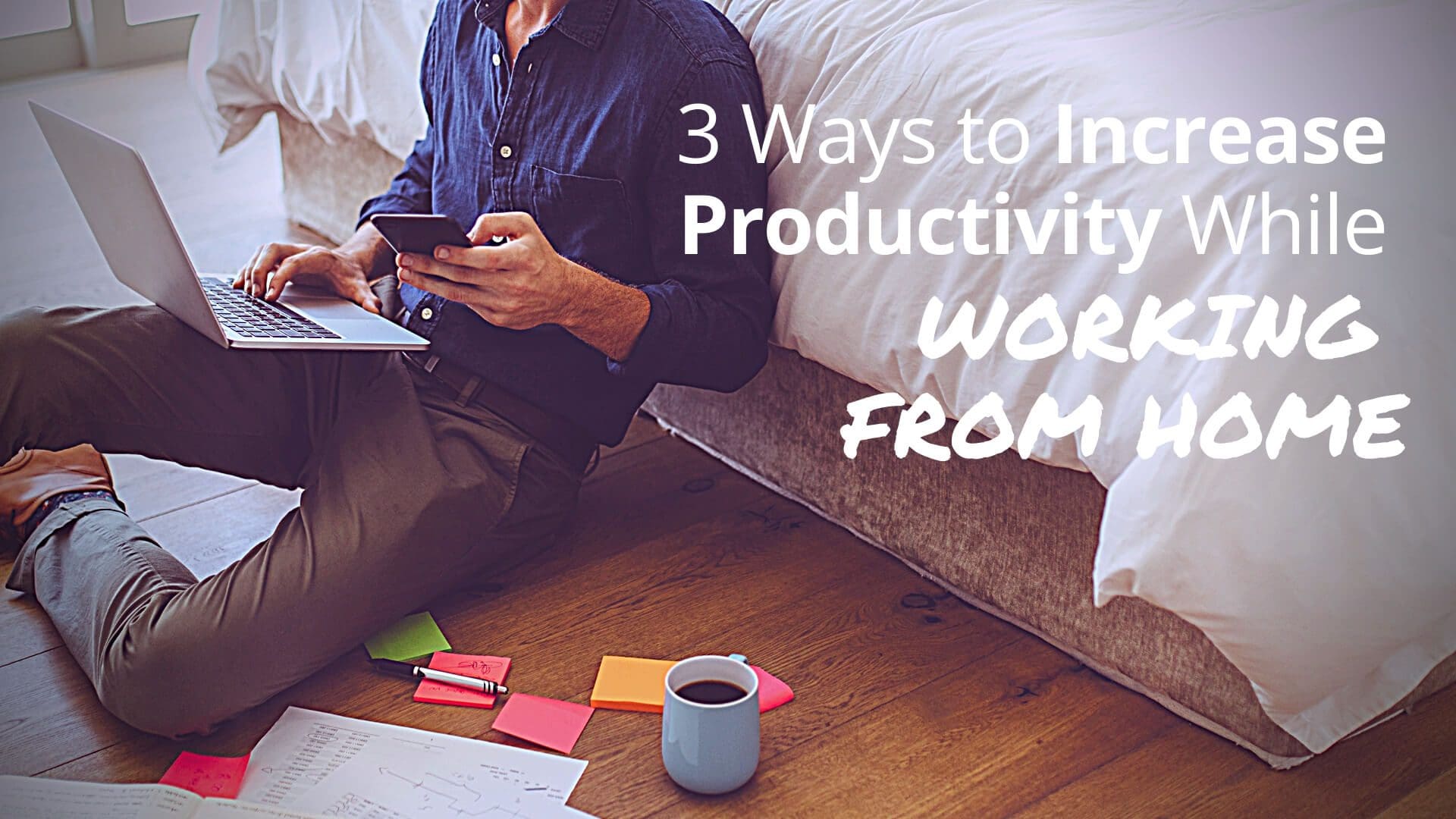 Are you enjoying working from home?
Maybe you thrive with your children playing around your desk, your dogs barking in the background, your cat walking across your keyboard in the middle of a Zoom call, and your yard work calling to you all day long.
Would you like to maximize your productivity – despite all the cute distractions?
3 Big Strategies
Your Daily Success List
I plan my days – the day before – as best I can.
Gary Keller, author of The One Thing: The Surprisingly Simple Truth Behind Extraordinary Results, calls this a success list.
"Long hours spent checking off a to-do list and ending the day with a full trash can and a clean desk are not virtuous and have nothing to do with success. Instead of a to-do list, you need a success list — a list that is purposefully created around extraordinary results."
"To-do lists tend to be long; success lists are short. One pulls you in all directions; the other aims you in a specific direction. One is a disorganized directory and the other is an organized directive. If a list isn't built around success, then that's not where it takes you. If your to-do list contains everything, then it's probably taking you everywhere but where you really want to go."
Protect Your Time
If interruptions from others in your home are an issue, then find a way to protect yourself from them.
Establish office hours that are posted right outside your home office door.
Or establish the rules, "When my door is closed, please do not disturb" or "If you hear me talking on the phone then do not enter."
Decide What to Postpone or Ignore
In his book 18 Minutes: Find Your Focus, Master Distraction, and Get the Right Things Done, Peter Bregman writes, "To get the right things done, choosing what to ignore is as important as choosing where to focus."
Do you ever find yourself postponing the wrong things? Do you ever find yourself getting all the little tasks done, hoping you'll clear your plate for when you can then focus on the important items? I believe that that is a "fool's errand."
I have realized that I often postponed important projects because I knew they would require more focused thinking and/or would take longer to accomplish.
My method for cutting through this bad habit is to allocate a defined amount of time to the project. I set aside a chunk of time and set my phone's timer.
I know that I will focus all my energy on this project until the timer goes off. By the time the timer goes off, I'm usually well immersed in the project and keep going.
BONUS ITEM
My director of marketing, Terri, works from home with three young children. With the virus lockdown, she has lost her daycare provider.
She's most productive (with work projects) super early in the morning or later at night – when the little ones are asleep.  To me, this falls into the category of "Desperate times call for desperate measures."
Now I go to my computer as soon as I wake up, knowing that I'll likely find two or three emails from her that require my immediate attention.
Are you prepared for the greatest prospecting opportunity in decades?
Between COVID-19 and the volatile stock market, our industry is reeling. Yet in the midst of this crisis, there's opportunity.
Did you know that many advisors acquire significant numbers of new clients after a downturn in the market? In fact, I believe that the advisors who proceed correctly will experience the greatest prospecting opportunity in over 20 years.
If you are ready to turbo-charge your client acquisition process, check out the 3 highly-customizable 1:1 coaching programs that we offer.



To learn more about our 1:1 coaching packages, visit

www.CoachCates.com.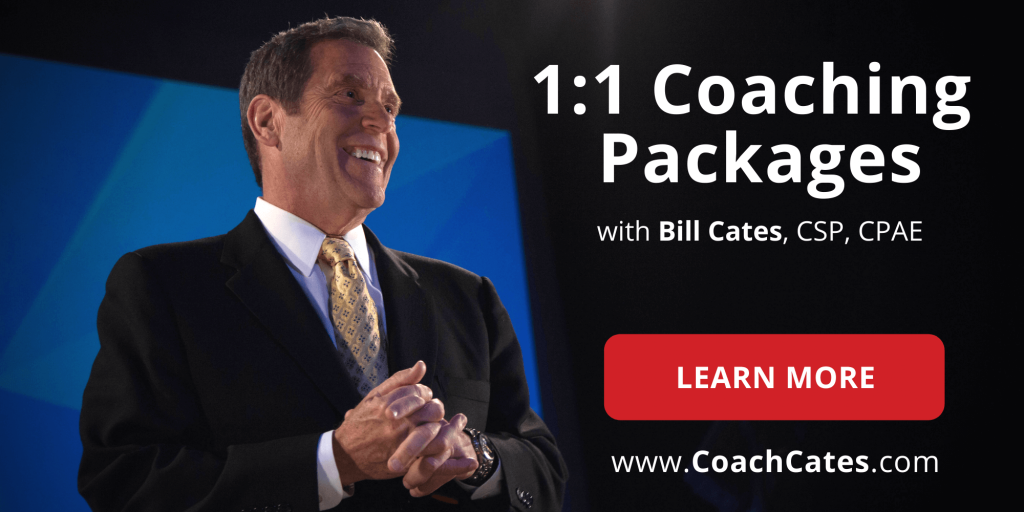 What Our Clients Are Saying
"Before our coaching started, I was using an email method to contact prospects that just plain stunk. No responses. Not even negative responses. After one call with you, I revamped my message and have already secured 2 new clients. Unlike past coaches, YOU are actually making me money!"

Dennis O'Keefe, CFP
Successful Money Strategies, Inc. (Fall River, MA)
"I have revised my business development roadmap off of your tools and guidance, and we are off to a roaring start in 2020. Our pipeline is stronger and deeper than it has ever been.  The way I interact with COI's and prospects is 180 degrees from where I started."

Ryan Weissmueller
President – Fintrepid Solutions (Scottsdale, AZ)