Let Your Client-Focused WHY Drive Your Referrals
December 8, 2016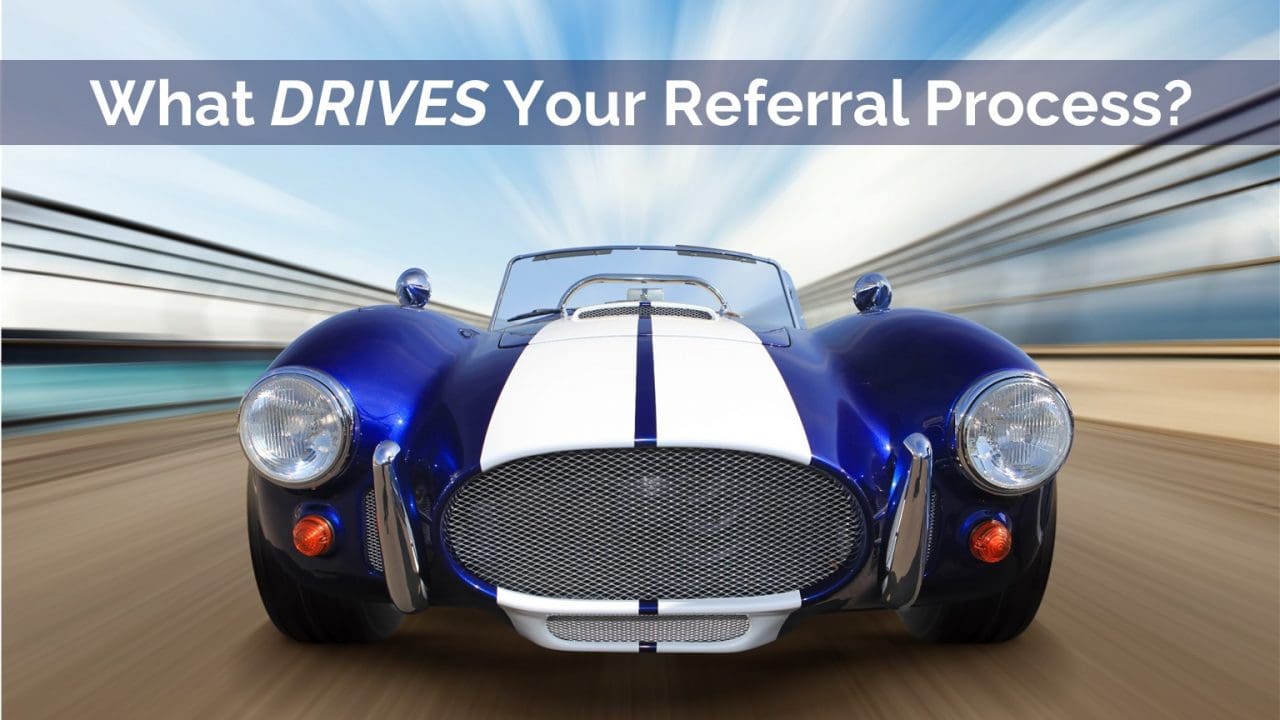 I just discovered the easiest, most comfortable, and most effective way to ask for referrals. Fasten your seatbelt… this could be a game changer for you!
You've heard me talk about sharing your Why with prospects so that they connect with you on a more personal level. I've demonstrated how this type of connection not only converts prospects into clients, it also makes you more referable.
While conducting a training session for a client, I stumbled upon another place to use your Client-Focused Why in your request for referrals and introductions.
If you're familiar with my V.I.P.S. Method™, you know that the 'I' stands for "Importance." You want to treat your request for referrals with importance because:
You believe that everyone deserves to make an educated decision related to the work that you do, and…
You want your request to project confidence; not look needy or wishy-washy.
One way to do this is to say, "I have an important question to ask you." It's a simple sentence that frames your request in a confident manner. HOWEVER… I've found that many people just don't find this to be a comfortable or natural thing to say.
Never fear! There's another way…
How to Ask for Referrals Using Your Client-Focused Why
The 'V' in the V.I.P.S. Method™ stands for "Value Discussion." This is a conversation you have with your client to make sure that expectations are being met in your communication and overall working relationship.
For a more complete explanation of the Value Discussion, grab my report by going to www.ValueDiscussion.com.
Once it's clear that your prospect or client is seeing the value in the meeting, process, or overall business relationship, you then want to treat the request for referrals with importance. This is where you remind them of why you believe in the value of your process, product, and/or service.
Sample Word Track
Donna, I'm glad you're seeing the value in our process and working relationship. You've been great to work with. You've been willing to look at some new perspectives and take action to improve your situation.
As I mentioned when we first met, I'm a big believer in the work that I do. In my experience, even the smartest and most successful people, such as yourself, can have a gap in their plan. Often, this is because they have been given incomplete advice.
 
So with that in mind, I was hoping we could brainstorm just a little; to see if we can identify a few folks whom you think should at least know about the work I do.
You mentioned a couple of people in our last meeting. May I run them by you to see if we might craft a comfortable way for you introduce them to me?
In this example, my "treating the request with importance" involved me reminding them of my Client-Focused Why. It's simple and effective.
Before I go any further, here's a short video to help you determine if you have the most effective Referral Mindset.
[arve width="1280″ height="720″ src="https://www.youtube.com/embed/UdU6I-2Gez0″ frameborder="0″]
3 Resources to Check out Now!
To learn more about talking about your Personal Why in the first appointment with a prospect, check out my blog on the topic: https://referralcoach.com/value-proposition-key-ingredient/
To learn more about the last part where I suggested a couple of people we might consider, read my blog from last week: https://referralcoach.com/asking-for-referrals-effectively/
For a more detailed look at our V.I.P.S. Method, claim our complimentary report by going to www.AskingForReferrals.com.
---
Check Out Jill Konrath's Newest Book
If there is one sales author who I respect above everyone else, it would be Jill Konrath. Rather than pushing the same old tired strategies and trite ideas, Jill always brings innovative insights and methods that you and I can use to turn more prospects into clients.
I just bought 10 copies to give to some of my clients. CHECK IT OUT…
More Sales, Less Time
Surprisingly simple strategies for today's crazy-busy sellers
Filled with fresh strategies, actionable ideas and unique experiments to help you free up 1-2 hours daily, focus on what matters and close more sales.
Jill Konrath combines cutting-edge research with deep sales expertise to show you how to stop working all the time so you can take your game to the next level.
To grab your copy (and 2-3 as gifts), go to: http://amzn.to/2aNJ5L4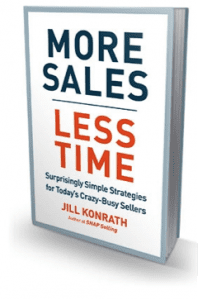 Save
Save