I'm Speaking At INBOUND – Here's Why It's a Must To Attend Event for Sales Pros
November 2, 2016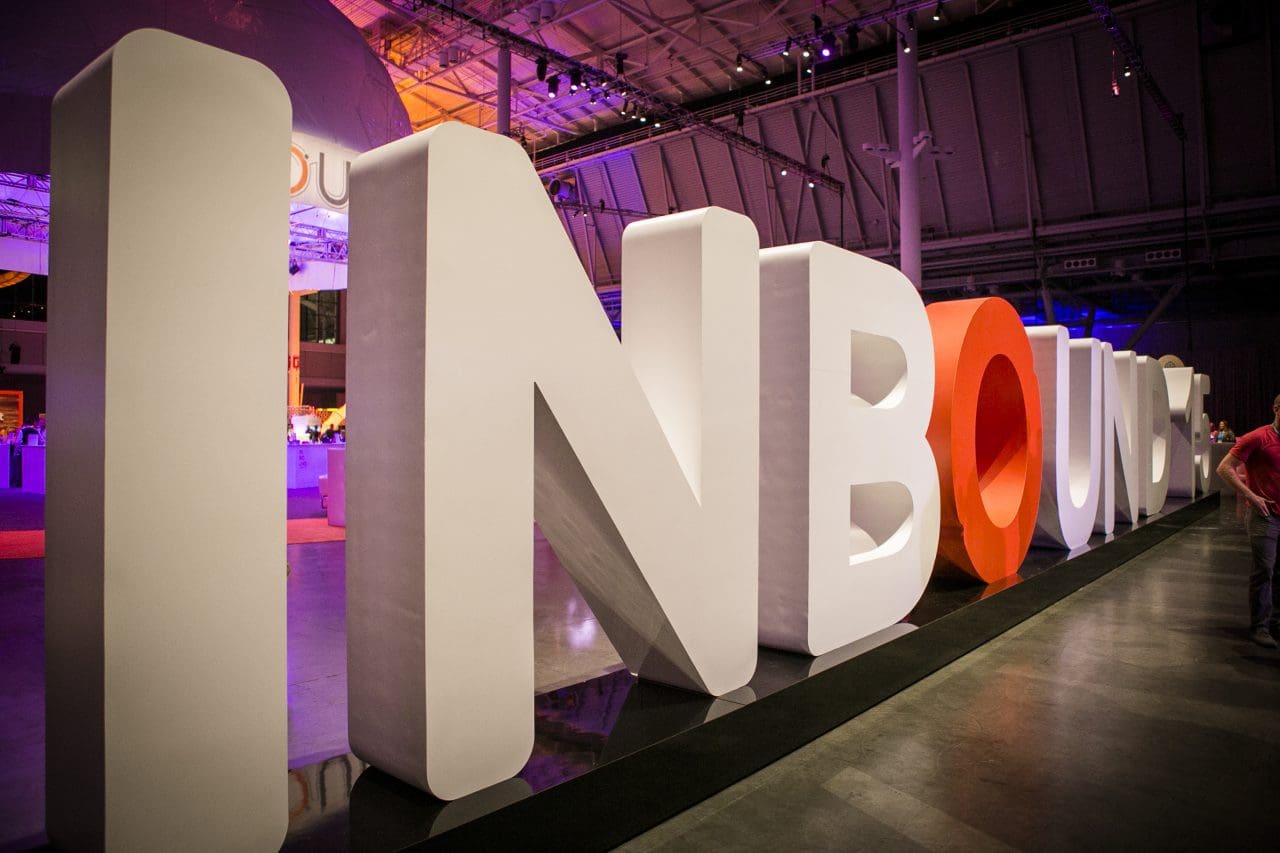 What Is INBOUND?
INBOUND fuels the passion that drives the most innovative and successful business leaders of our time. From November 8-11, 2016 thousands of marketing and sales professionals from almost every industry imaginable and from all corners of the globe will attend INBOUND in the Boston Convention & Exhibition Center.
Through inspiring keynotes, innovative talks, educational breakouts, hands-on lessons, and tons of networking, you will learn how the INBOUND experience is truly remarkable. Past keynote speakers included Arianna Huffington, Seth Godin, Nate Silver, and Scott Harrison.
Why You Should Attend?
Remarkable Content: Learn the newest strategies from top presenters, which in the past have included keynotes by Seth Godin, Daniel Pink, Arianna Huffington and Aziz Ansari. Walk away with tools to do your job better and inspiration to do great things.
Networking Opportunities: Enjoy daily Happy Hours and other networking events that connect you with the best of the best at the world's largest gathering of inbound marketing and sales professionals.
Entertainment: End the day with some networking and socializing at INBOUND Rocks, Happy Hours, and various parties throughout the Seaport.
Recommended Agendas For Sales Professionals
If you are wondering what sessions to attend, check out these recommended agendas
including Sales – Fundamentals , Sales – Advanced Techniques and New & Noteworthy In Sales.
Preview Of My Session:
Session Title: 3 Strategies to Explode Your Growth Through Referrals and Introductions

Time and date of session: November 10, 2016  1pm-1:45pm

Come see me speak at INBOUND by getting your ticket here . Use the promo code
SPEAKER16 fro $100 off your ticket.
Free Tools From Companies at INBOUND:
Some of the speakers at INBOUND offer free tools (or free trials) you can use prior to the event, these include:
HubSpot CRM – the perfect free sales tool for your small business. HubSpot CRM allows you to say goodbye to manual tasks and confusing features.
Dropbox – a home for all your photos, docs, videos, and files. Anything you add to Dropbox will automatically show up on all your computers and phones so you can access your stuff from anywhere.
PandaDoc (free trial) – helps you to build and deliver sales quotes and proposals as well as track presentations and close deals faster with legally binding eSignatures.
Save
Save
Save
Save
Save