How to Get Your Clients to Keep Giving You Referrals
June 16, 2021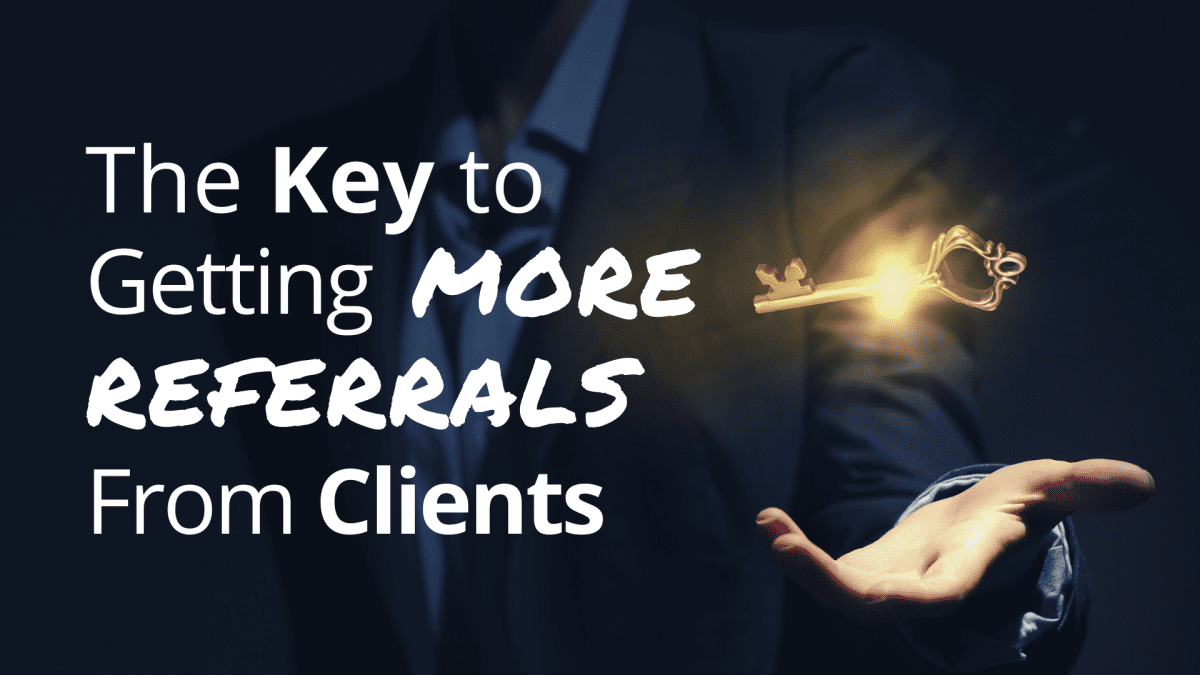 How you receive and process the referrals and introductions you get from clients and centers of influence will determine if these potential advocates provide you with more.
I call this process of receiving referrals and introductions: Referral T.R.U.S.T. If your referral source trusts your process, they are likely to provide you with more. If they don't like or are uncertain about your process, the flow will stop.
You've probably already guessed that I use T.R.U.S.T. as an acronym for the 5 steps you want to take to build trust in your process.
T = Treat the Prospect Like Royalty
You can be assured that the experience you provide to your new prospect will be communicated back to your referral source – even if this new prospect doesn't become a client. Let your entire team know the source of this new prospect and to employ "the royal treatment."
R = Respond Immediately
Referrals have a short shelf life. Be careful about playing it too coy. People appreciate responsiveness. Don't let the referral source begin to think you're not going to follow up on their introduction.
U = Update the Referral Source
Keep the referral source in the loop with how things are proceeding. If you're having trouble reaching the new prospect, let the referral source know. This is a collaborative process! Your referral source may tell you to go very slowly or even back off. Or, they may reach out to the new prospect again to make sure they respond.
S = Say Thank You
You want to reward the giving of referrals and making introductions. Don't wait for the prospect to become a client. This is not about the money. This sort of thank you can run from a handwritten note to a small gift card, to something modest and tailored to the source's interests.
T = Get the New Client to Thank the Referral Source
This will bring the entire process full circle. See when your new client will be speaking with the referral source. Ask them to thank the source for both of you. You and your new client can sign a thank you card that you mail to the source. A great way to bring this full circle and enhance your referability is for you and your new client to take the referral source to lunch or similar social setting.
When your clients and centers of influence see how you treat the referral process with care and importance, they will likely do the same as they send more to you.
ACTION STEP
Reflect on the referrals you've received over the last 6 months or so. It may not be too late to implement some of the steps above. This will get you started with these new habits.
Forward this article to a friend or colleague.
And don't forget ALL our resources – many of them free – are waiting for you at www.ReferralCoach.com/resources.
---
Virtual Referral Training is Here
Are you ready to grow your business … and change your life?
You can learn and implement our proven process while working from home or not seeing clients and prospects face to face.
Get the details and join us: www.CatesAcademyIndividuals.com