Get Centers of Influence to Send Referrals to You
June 2, 2020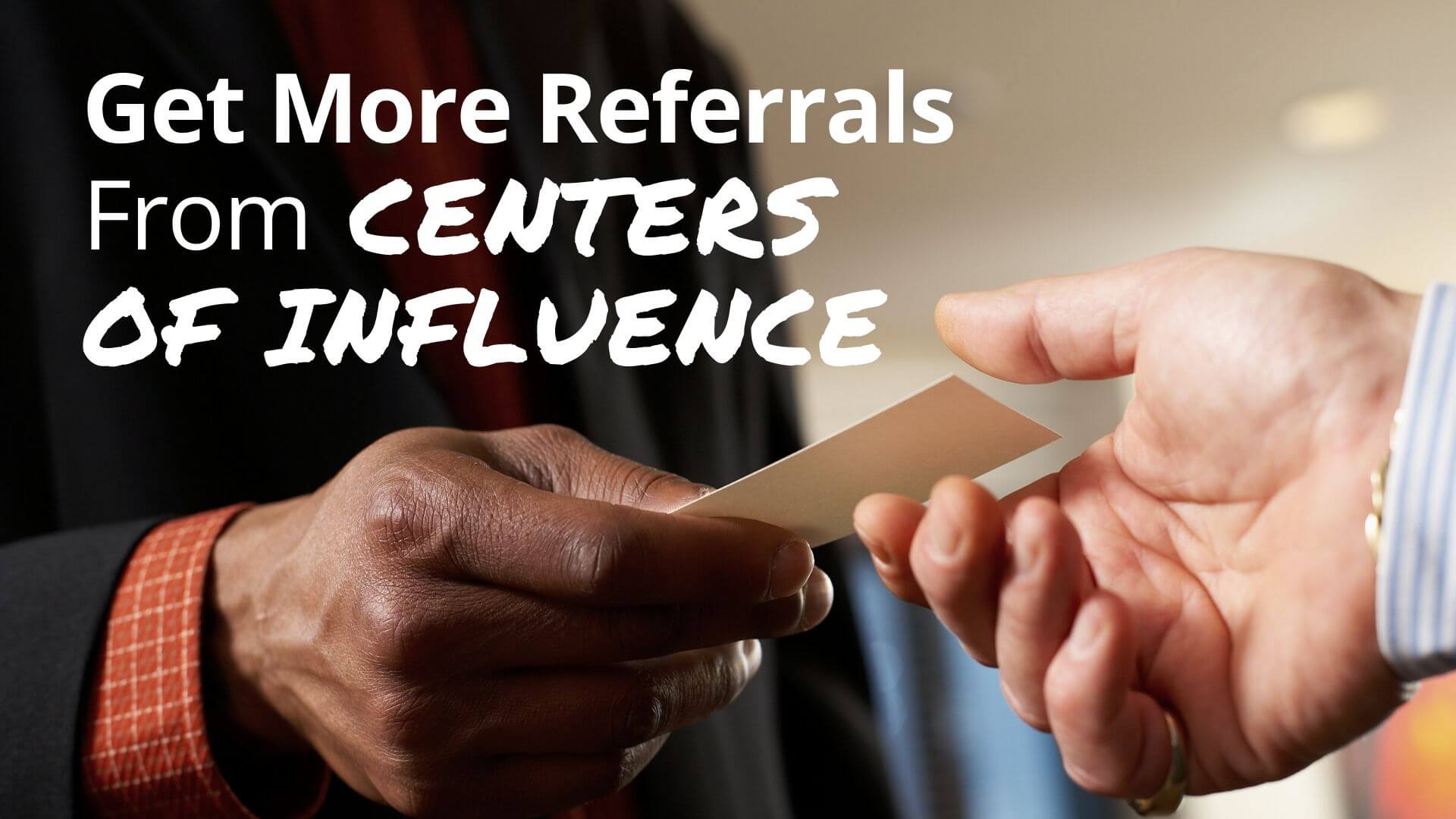 Have you ever sent a center of influence a few referrals – maybe many referrals – but they aren't reciprocating? What's going on here?
My first question to you is, "Are you sure you are referable in their eyes? Just because you sent people their way, doesn't mean they feel comfortable reciprocating – at least not yet.
Maybe you need to say to them something like this…
You know, George… I've sent a few folks your way and have received great feedback. You've really helped them, and I appreciate that. Therefore, you've made me look good.
With that said, I've noticed you haven't sent anybody my way yet. I'm just wondering, maybe there's more you need to know about my process and overall work that I do so you'd feel comfortable.
In other words, am I referable in your eyes yet?
Prefer to watch or listen? Check out the video below.
Formalize the Relationship
Maybe you've got to sit down with them and demonstrate your process – how you treat a new prospect and how you serve your clients ongoing.
Maybe they don't know who to send your way – who to look for and how to recognize that they are candidates for the work that you do.
Or, perhaps, you have never discussed the best way for them to introduce people to you. Maybe they tell their clients about you (word of mouth), but they never try to make the connection (an introduction).
Getting introductions from Centers of Influence usually requires that you and your COI formalize the relationship a little bit – so everyone knows how to recognize prospects for each other's business and how to make a strong introduction.
Never assume all your COI relationships need to be reciprocal in nature.
Some of your COIs may be perfectly happy sending people you without expectation of reciprocal referrals. And you may do the same.
The main thing is to make sure that you're super referable in the eyes of these folks. They know how to recognize who you serve well and how to connect you with those folks.
---
Virtual Referral Training is Here
Special Referral Stimulus Offer SAVE $200
You can learn and implement our proven process while working from home or not seeing clients and prospects face to face.
Get the details and join us: www.CatesAcademy200.com