9 Factors that Impact Client Loyalty
January 24, 2023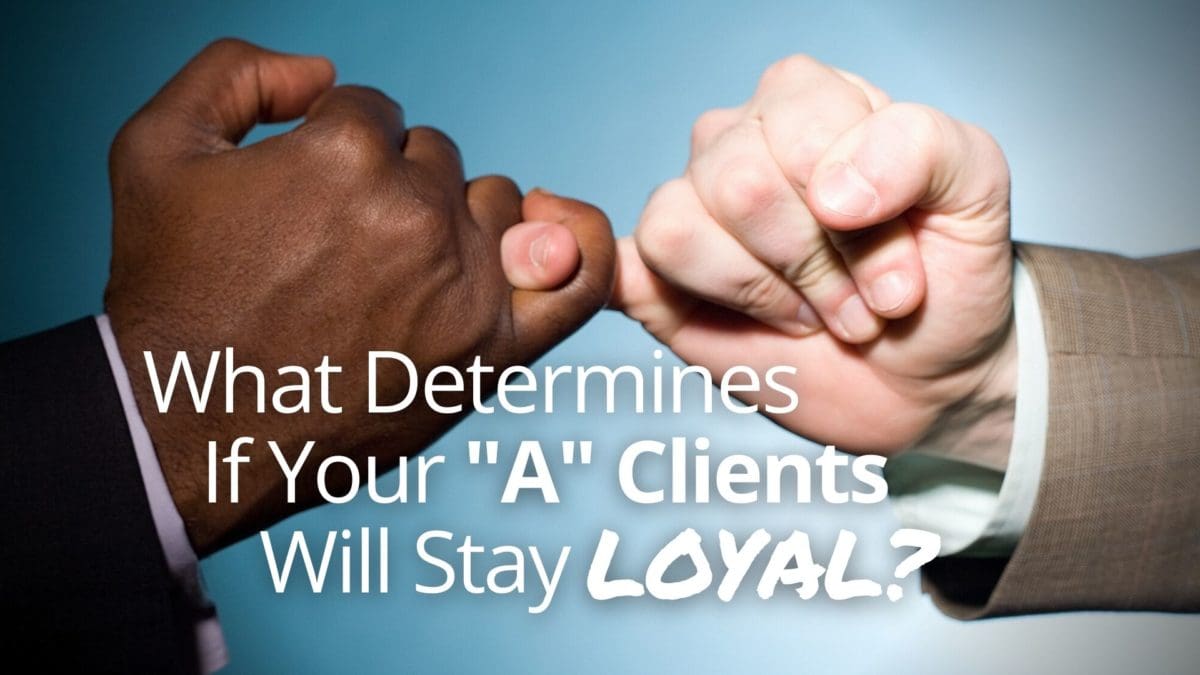 Do you truly know what each of your clients values in their relationship with you?
Do you truly know what you could do more of or less of to ensure their lifetime loyalty?
In my last blog, I addressed 7 Keys to Creating Loyal Advocates. I made the point that it is engaged clients – value connection and personal connection – that will increase the chances of becoming an advocate for you.
Today, I want to address the results of a study performed by the The Spectrum Group specifically measuring certain areas of communication that impact client loyalty.
First – take a minute to review this chart and then scroll down to keep reading.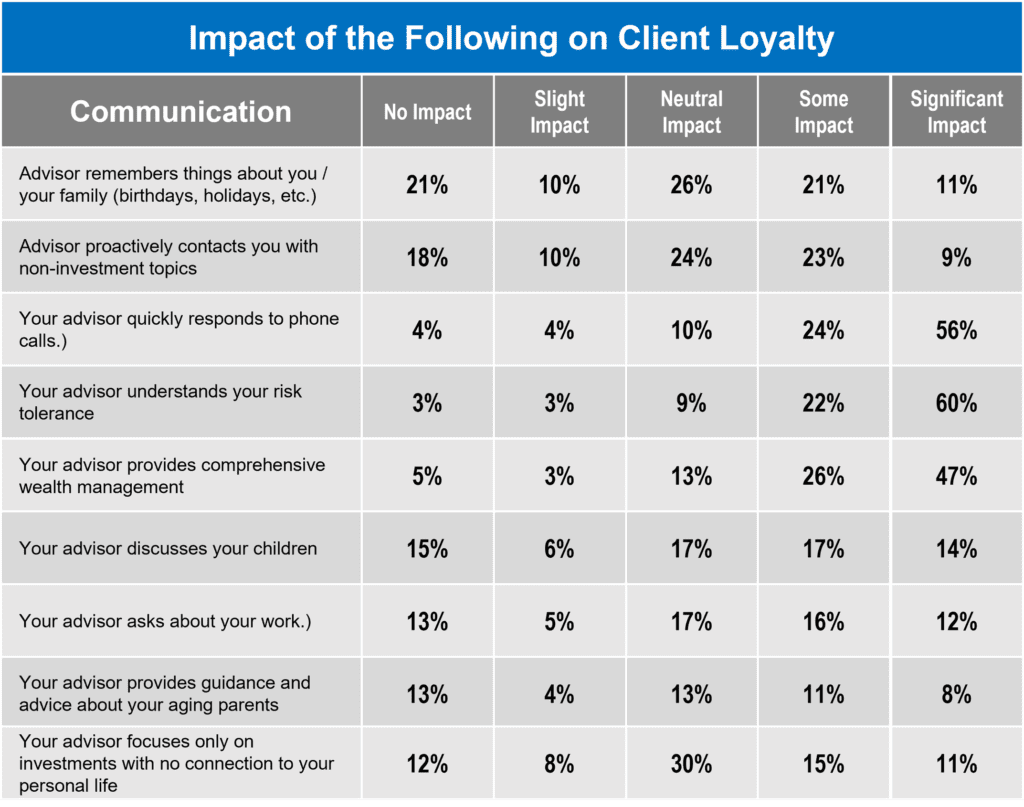 You may have noticed immediately that there are three categories that can impact loyalty for a large percentage of clients, i.e., responding quickly, understanding risk tolerance, and providing a comprehensive approach.
---
WARNING – Don't make the mistake of assuming that these percentages are true for your clients. Every practice is different AND every client is different.
---
I suggest that you take the above categories (those that fit your practice or the client) and use this in a way to discuss client expectations.
Looking at these percentages, you might assume that up to 32 percent of your clients don't care if you address the impact of their parents' situation on that of your clients. Without checking AND truly examining the situation, you may leave some of your clients unhappy with your communication and even leave them exposed to some risk down the road.
Depending on the size and scope of your practice, you may not be able to host this conversation with every client. At least, however, you make the investment of time (and possibly courage) to do this with any and all clients with whom you want to ensure loyalty.
Use this as a checklist of expectations. Go down the list you adapt to your context and discuss what they hope to get from you.
First – You'll find out how you may need to adjust your client-service model to guarantee the loyalty of your key clients.
Second – Don't be surprised if your happy – ecstatic – clients naturally turn their attention to others who should at least know about your value. And, of course, this could be a great place for you to ask for introductions.
---
Virtual Referral Training is Here
Are you ready to grow your business … and change your life?
You can learn and implement our proven process while working from home or not seeing clients and prospects face to face.
Get the details and join us: www.CatesAcademyIndividuals.com