5 LinkedIn Etiquette Rules You Can't Afford to Ignore
July 31, 2019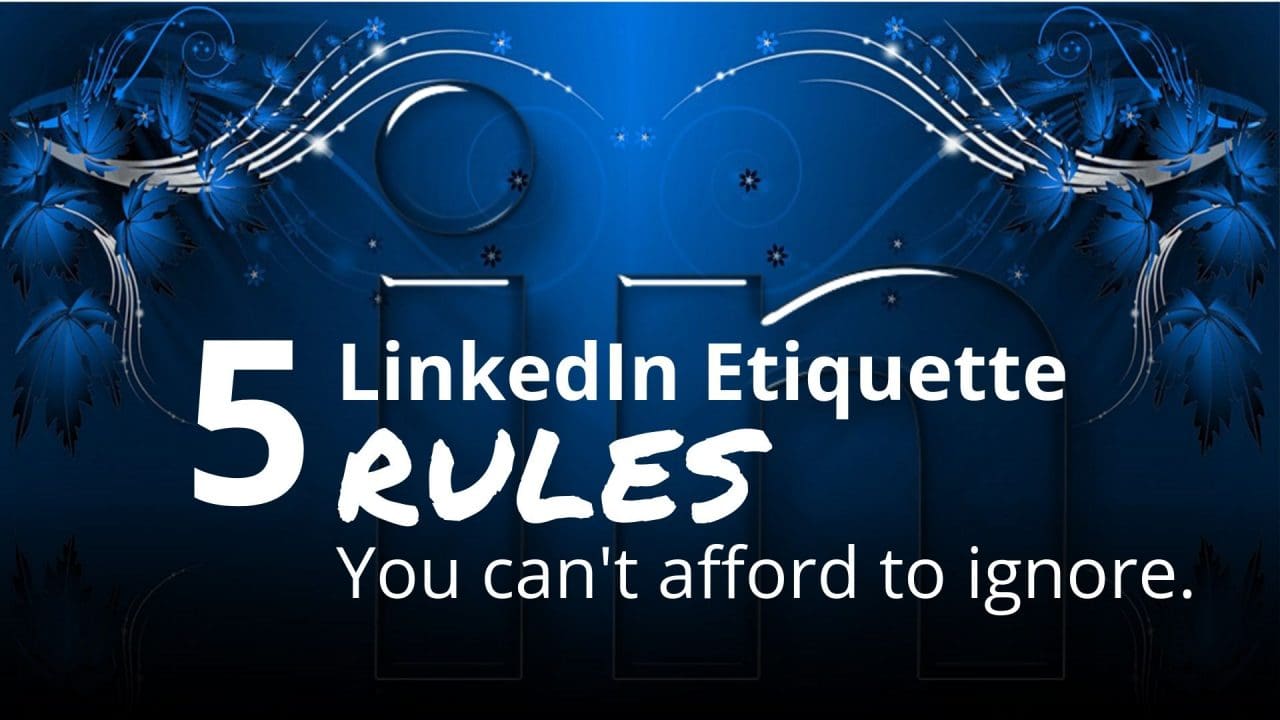 LinkedIn can be a powerful business networking tool.
But what about acquiring new clients? It can work, but you must follow these 5 rules of etiquette.
Too Busy to Read?

Listen

& Multi-Task
The 5 LinkedIn Rules of Etiquette
1. Build Connections Before Selling Your Services
Many of us want LinkedIn to be a quick, easy route to new clients. But that's not how it works. You've probably gotten messages from some random person saying they can help you build your brand and grow your profits. Chances are, you usually ignore those because, hey, you don't know them, and they don't know you.
No one wants to get those out-of-the-blue messages from you either. You need to build up your "social currency" before you can spend it.
Start by liking and commenting on your prospect's posts and updates, and even have a quick discussion with them if they'll engage with you. Once you a bit of rapport built up, you can send a message about the work that you do.
2. Avoid Being Toxic
LinkedIn is, above all, a business networking site. The rules of what you should post and comment are just different than, say, Facebook. For instance, discussing politics is rarely appreciated, unless what you're discussing directly affects the business landscape (like tax breaks, for instance). Even then, the discussion should be about the policy's effects, not whether or not you agree with it.
You should also avoid jumping into — or causing — heated debates about irrelevant topics. Sure, a healthy discussion about the direction of your industry or the reasons why Tool X is better than Tool Y is always appreciated, but keep it civil and relevant. Remember, your prospects can easily see what posts you interact with, and what you say.
What's more, LinkedIn is not the place to post about your personal life, like what you're having for dinner (unless you're a chef) or your vacation photos (unless they serve a business purpose). If you're writing or sharing a post, make sure it delivers real value. Rule of thumb: Before you post, ask if the post will bring value anyone who sees it.
3. Don't Try to Connect with Everyone Just Because You Can
There are nearly half a billion people on LinkedIn. You don't have to connect with all of them! There's a good chance only a few thousand people (at most) will be ones who:
May benefit from your services
Don't already have a strong relationship with a different company that provides your services — and aren't looking for a switch
Is in the geographic area where you do business
Can afford to work with you
Is active enough on LinkedIn to make a solid connection
You probably don't want to be a LION (LinkedIn Open Networker). Instead, be methodical and strategic with your connections. Otherwise, you will find yourself having to sift through thousands and thousands of random connections just to find that prospect you've been thinking about.
4. Avoid Boilerplate Messages
If you've made your connection and built a repertoire with a prospect, the worst thing you can do is send a boilerplate message. You know the ones: "Hi X, I've been looking at your site/profile and think you could benefit from my services. What do you think?" That message is going to be ignored every single time.
Instead, make your message personal. Talk about their business and/or something you might have in common – like where you went to school. You can start with a message designed to discuss a topic that had been discussed in your network recently.
If you have a strong connection with a prospect, ask if you can schedule a brief phone call to introduce yourself and the important work that you do. On that first, quick, call you can the suggest an in-person meeting.
5. Keep Your Profile Up-to-Date and Professional
If you're serious about building your professional network and gaining new clients, your LinkedIn profile must be up to date — and as complete as you can make it.  
You must have a photo of yourself. However, that silly picture you took last weekend may be great for Facebook, it won't fly for LinkedIn. You should have a professional-looking profile photo; a business headshot is ideal. If you aren't sure what photo to use, imagine you're walking into a meeting with a prospect. Would they recognize you from your photo? If not, that photo needs to be changed.
You should also be actively posting industry news articles and content to provide real value to anyone who might see it. This helps you build credibility and trust. Always think, "Lead with value."
What are your top strategies for networking on LinkedIn? I want to hear from you! Really! Let's start a conversation and "share the wealth" of ideas. Please leave a comment or question below.
---
NEW! Our Most Affordable 1:1 Coaching Package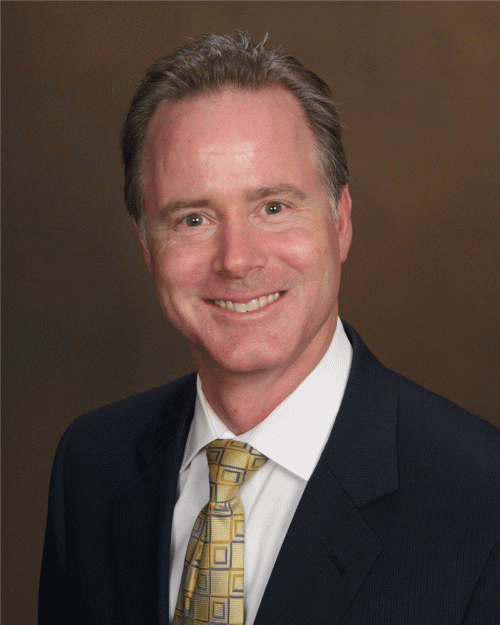 "As a result of Bill's coaching, I have brought in $12.7 M of new assets. That's $170,000 of recurring annual revenue due to using Bill's techniques."
Erin Gay, Legacy Finanical
(Annapolis, MD)
Do you find it challenging to…
Get unsolicited referrals?
Ask for referrals/introductions without feeling uncomfortable? 
Get prospects to return your calls and emails?  
Confidently communicate your value in a way that turns ideal prospects into clients? 
Get introductions from key Centers of Influence? 
Maximize social event marketing?
If you answered "YES!" to any of the questions above, you're in luck. Over the past few months, I've offered a very limited number of exclusive, highly-discounted 1:1 personal coaching packages to my webinar participants. Due to the popularity, we've decided to extend this offer to our readers as well! 
If you want to breathe new life into your client acquisition process and make 2019, then reserve your spot today! We're only accepting 15 coaching clients, so don't wait… 
CLICK HERE to Learn More & Reserve Your Spot (ONLY $499!)