5 Customized Client Gift Ideas
May 7, 2019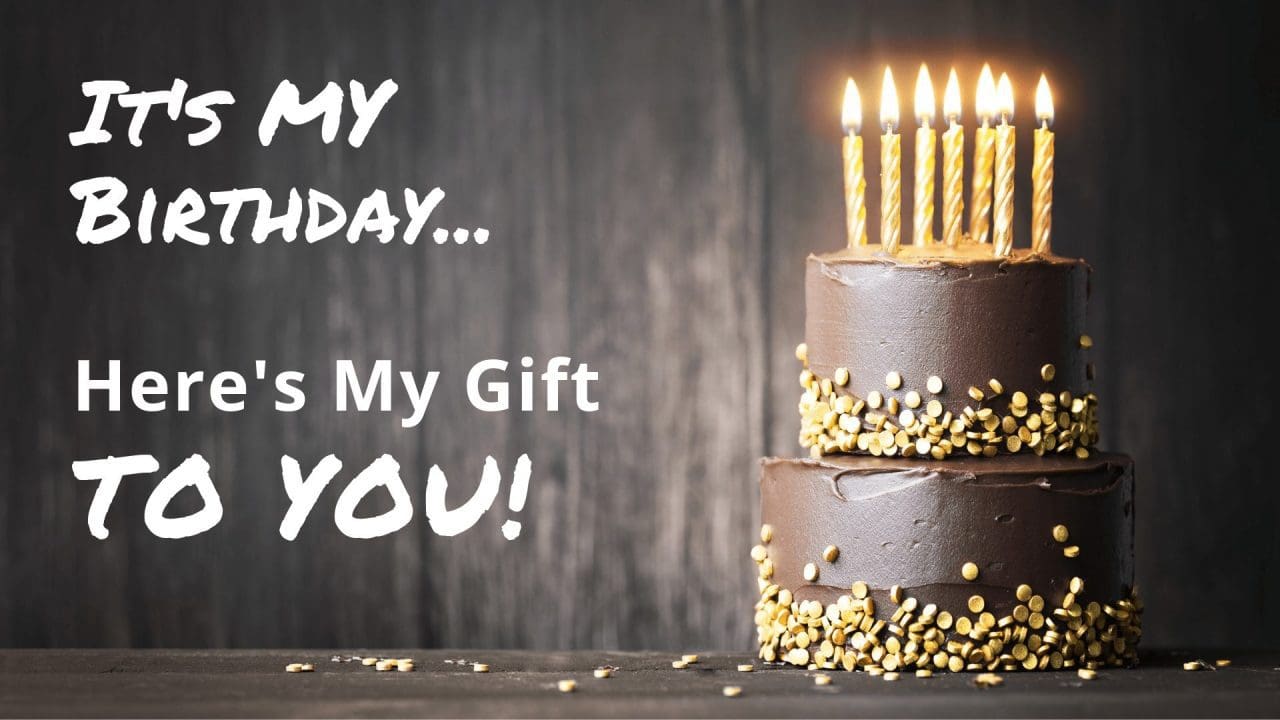 Yes!  My birthday is May 18. We won't be talking about age!
My "gift" to you are some ideas that I've actually used to say "thank you" to my clients and advocates who have provided me with great introductions.
You can't use most of these exact ideas, because the are customized for the client. But you can use the principles at play.
When you customize the thank you gift to the source's personal interests, you get a much bigger bang for the buck. It takes a wee bit of time, but the impact is huge. Your clients will thank you for your thank you!
5 Client Gift Ideas that I've Actually Done!
Sometimes you pickup ideas just by talking to your referral source over time. I often go to their LinkedIn page to learn a few things, like what university they attended.
If I can't pickup any ideas that way, I'll ask their assistant or ask someone who knows them to help me identify their hobbies, interests, sports teams, etc.
Note – I've changed the names of these fine folks to protect the innocent.
Everything Abraham Lincoln
I had no idea what to get Karl, so I called someone in his company for ideas.
Steve said, "He's really into Abraham Lincoln. Everything Lincoln."
I figured he probably read all the books on Lincoln, so I went to Amazon to search "Lincoln Gifts."  I found a very nice, bronze statue of Abraham Lincoln standing next to his desk in the House of Representatives. Only $35.  That's more than I spend on some gifts, but I wanted this one to be special.
As I was hanging up the call with Steve, he added, "I hear he's into wearing fun socks. I think he belongs to Sock of the Month Club."
While still in Amazon, below the statue, were the other suggested gifts. Lo and behold were a pair of socks with Lincoln's silhouette. Perfect! Thank you Amazon!
Karl loved this!  He sent me a great thankyou note for my thankyou gift.
Gardening and Vodka
Marcus provided a great email introduction for a speaking event. I asked his key assistant for some ideas.
"Marcus likes growing fruits and vegetables in his backyard. And he also likes vodka."
I found a book for growing fruits and vegetable in Marcus' part of the country. But it was only $14. While it's not about the money, I wanted to add something to the gesture.
So, I bought a bottle of my favorite vodka – Reyka from Iceland. I'm sure I broke all kinds of laws shipping that bottle to him. But he loved it.
Marvel Fan
Danny is a client who leads an ensemble practice in New England. I wanted to thank him for using our online academy and bringing me in to coach his team.
I learned from one of Danny's advisors that he was a big fan of all things Marvel Comics.
This was easy. I got him a great Marvel's tee shirt. He wanted to know how I knew that he was into Marvel.  These sorts of little surprises are worth every minute and every penny invested.
Tried and True
As I mentioned above, I will often try to find what university my client attended. With that knowledge, fun and affordable gifts are easy to find.
Coasters with the school's logo usually run about $15. Nice, insulated drinking bottles run about $25. I've given school flags, footballs, golf balls, and even items for their children.
Bourbon Aficionado
Paul didn't make an introduction, but he did provide some great perspective and ideas for the new book I'm writing. I wanted to say "thank you" in a special way.
I sent an email to two of his colleagues looking for ideas. Almost at the same time, they replied, "Paul loves a good bourbon."
I tend to avoid sending alcohol through the mail or via UPS. I'm sure it's not appropriate. So, for Paul, who also travels around the world speaking, I found a great decanter in the shape of a globe. I sent that to him, along with a couple of large ice cube molds.
Not too long after that, I was on a group video chat. Behind Paul on his credenza was the globe decanter.
Two Rules of Thumb
The cost of the item is not the main point. The main thing is to personalize the gift in some way.
If possible, have the item shipped to your office and then delivery or re-ship the item to the client with a handwritten note inside. This is much more personal than sending something straight from Amazon or another online store. Sometimes they don't insert the notes, or they are so small, the recipient doesn't see it.
What kind of gifts do you like to give?
Tell us about something creative you've done in the comments section below. Or, feel free to ask a question. I'll get back to you as soon as I can.
---
NEW! Our Most Affordable 1:1 Coaching Package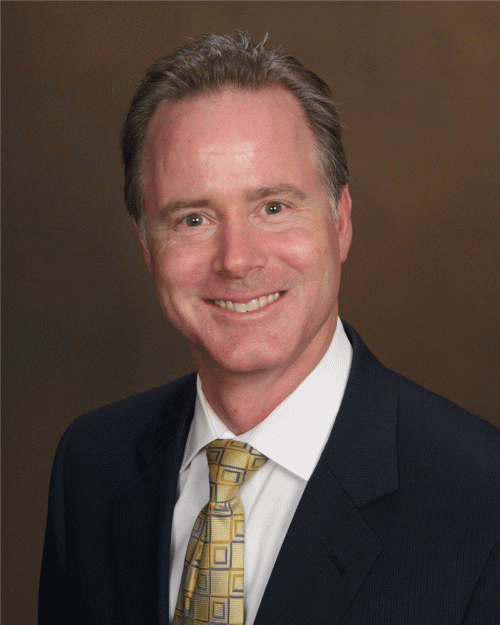 "As a result of Bill's coaching, I have brought in $12.7 M of new assets. That's $170,000 of recurring annual revenue due to using Bill's techniques."
Erin Gay, Legacy Finanical
(Annapolis, MD)
Do you find it challenging to…
Get unsolicited referrals?
Ask for referrals/introductions without feeling uncomfortable? 
Get prospects to return your calls and emails?  
Confidently communicate your value in a way that turns ideal prospects into clients? 
Get introductions from key Centers of Influence? 
Maximize social event marketing?
If you answered "YES!" to any of the questions above, you're in luck. Over the past few months, I've offered a very limited number of exclusive, highly-discounted 1:1 personal coaching packages to my webinar participants. Due to the popularity, we've decided to extend this offer to our readers as well! 
If you want to breathe new life into your client acquisition process and make 2019, then reserve your spot today! We're only accepting 15 coaching clients, so don't wait… 
CLICK HERE to Learn More & Reserve Your Spot (ONLY $499!)