3 Strategies to Reach Hard-to-Reach Prospects
May 17, 2022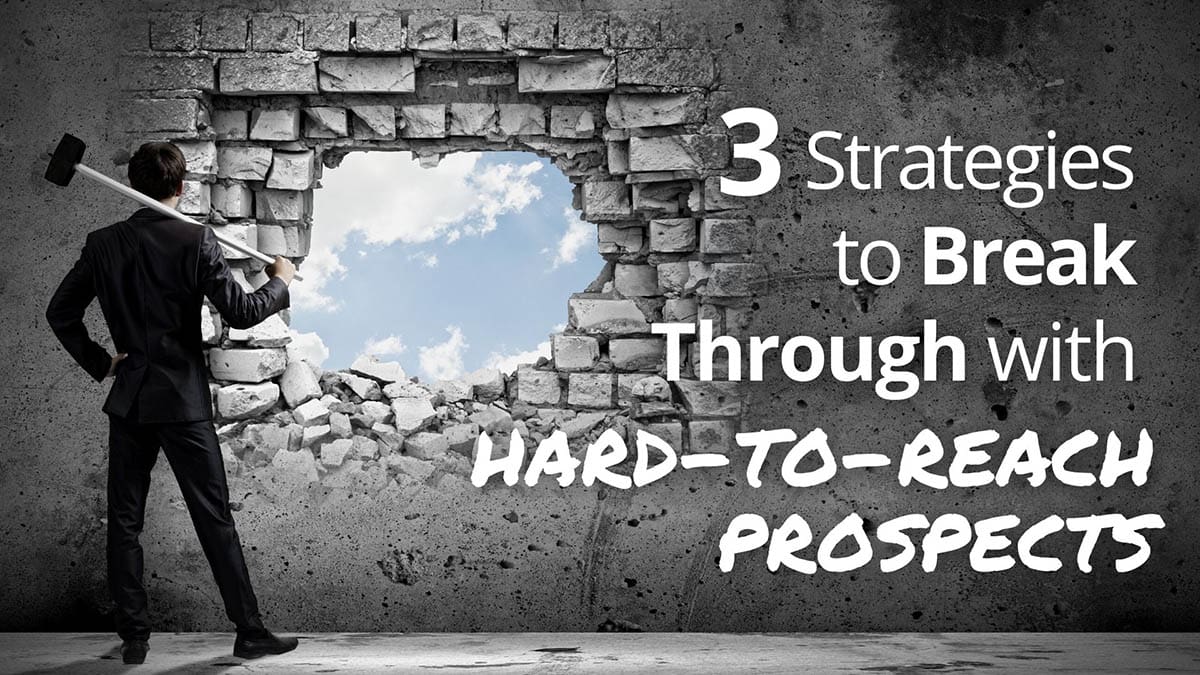 Have you noticed how hard it is to reach prospects these days; even when you're working from introductions? Some prospects in some niches are particularly hard to reach. For instance, physicians, surgeons, and dentists – to name a few – are harder to reach than others.
Here are three strategies worth considering to get any prospect to take notice and at least respond to your email or voice mail message.


STRATEGY 1 – Leverage High Trust and Insistence
Always do your best to tap into introductions that come with high trust and insistence. Obviously, the higher the trust between the referral source and the prospect, the more likely the prospect is going to take notice and take your call. By creating advocates for your business, you create clients who will introduce you with a level of insistence. "He's done great work for me. I urge you to take his call. It will be worth 10 minutes of your time."


STRATEGY 2 – Pay Attention to the Right Introduction
When it comes to introductions, one size does not fit all. I think it's a mistake to try to apply the same way of getting introduced to every prospect. The beautiful thing about the referral process is that the referral source often knows the best way to pique the prospects attention. Here are three things to consider:
Start getting your electronic business card into your clients' mobile phones. When they introduce you to their friend or colleague with a text (happening more and more these days), then your information gets populated in your prospect's smart phone.   If your name doesn't come up when you call or text a prospect, they likely won't answer the call.
In-person introductions will probably always be the best form of introduction. Whenever possible, break bread with your referral source and new prospect.
Don't forget about presentation opportunities. Sometimes an easier introduction to make for a client is for you to address a small group of their colleagues. Presentation opportunities allow you to connect from a place of value and personal connection.
STRATEGY 3 – Craft a Compelling Reason
If you're having trouble getting your voice mail or email messages returned, perhaps you're not reaching out with a compelling reason for why this prospect should engage with you. A great question to ask your referral source is, "What's going on in her life that is important to her right now?" With this information, your referral source and you craft an introduction that ties the work you do to what's most important to them. No compelling reason equals no conversation.
What is working for you when it comes to reaching hard-to-reach prospects? Really! Tell me! I'd enjoy hearing from you. Send an email directly to me at BillCates@ReferralCoach.com
Forward this article to a friend or colleague.
And don't forget ALL our resources – many of them free – are waiting for you at www.ReferralCoach.com/resources.
---
Start Multiplying Your Best Clients with The Cates Academy™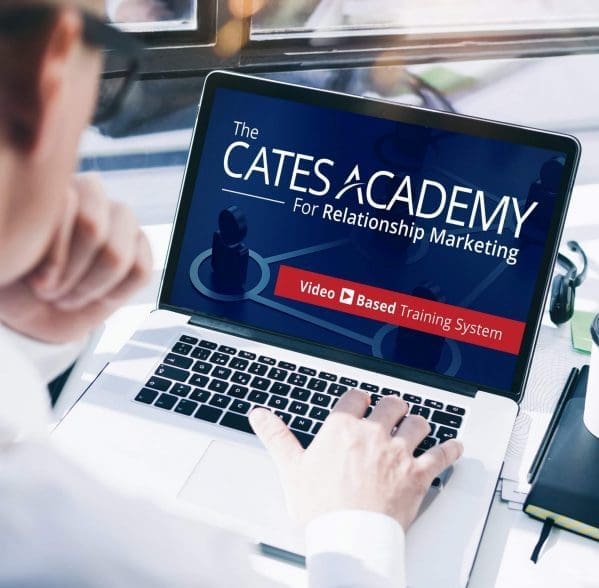 Learn Bill Cates' Proven Process to Attract More of the Right Prospects
The Cates Academy for Relationship Marketing™ is a comprehensive online video-training program that will help you generate significantly more income in less time. Work smarter, not harder!
Get the details and join us: www.CatesAcademyIndividuals.com