Is Video Marketing in Your Future?
November 30, 2017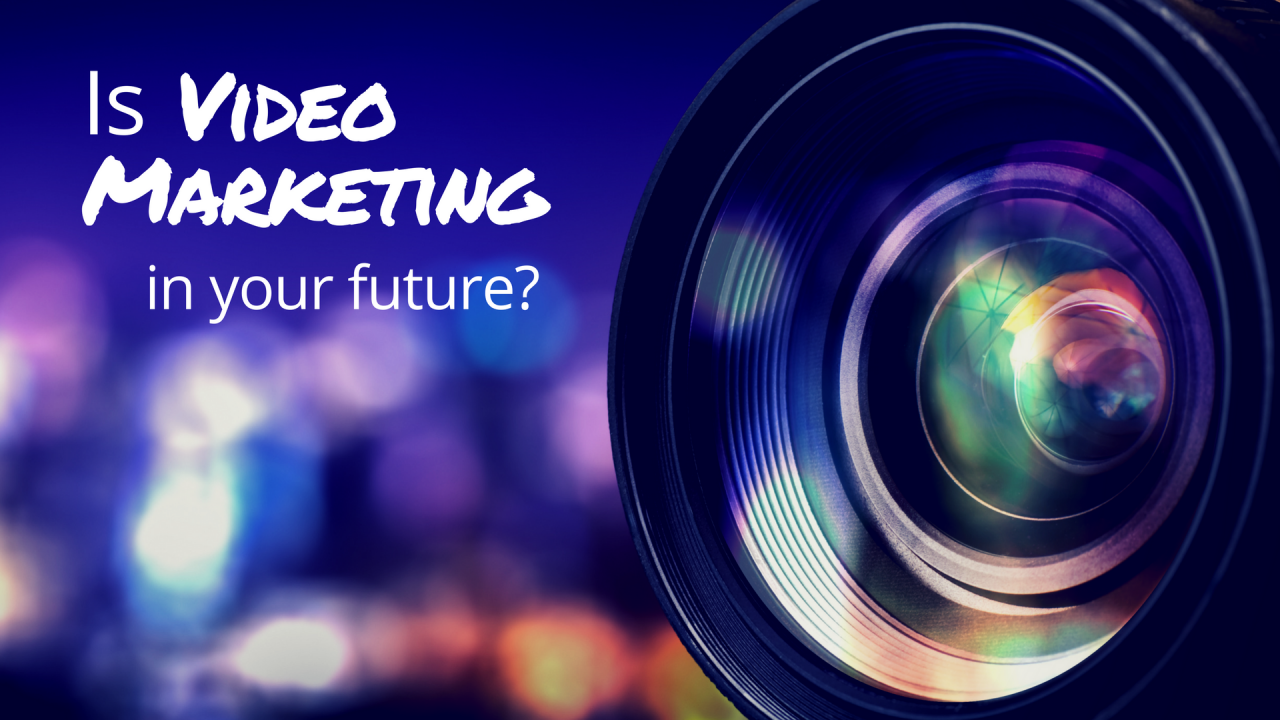 I run a mastermind for a group of super-successful financial advisors. In our last session, we discussed the value of using video marketing in various ways to attract and serve more ideal clients.
As you might expect to hear from financial professionals, their first concern was "compliance." 
Jill Addison helps financial professionals (and other types of businesses) produce short videos. (www.FAClientMachine.com) I asked Jill about this concern, and here response was "… in our experience at FA Client Machine, 95% of compliance departments just want to add disclosures at the end of each video. That's it. Very easy."
Why a Video is Worth a Million Words
So, why should YOU consider video marketing?
I'm about to give you some supporting statistics about video marketing that Jill shared with me. However, the #1 reason is very simple … connection.
Words on a website page (or LinkedIn Profile) can only go so far in helping your prospects and clients connect with you. Photos of you and your team are definitely a plus. Photos of you and your team working with real clients (even if their back is to the camera to protect confidentiality) is even better than a bunch of clip art images that your visitors have already seen in other places.
But, nothing engages the senses and draws people in like video (… good video, that is.)
If you're thinking, "But I have a face for radio and I stiffen up in front of a camera…" you can consider using a blend of animated videos with some videos of you and/or your staff.
Now, for the statistics I promised. Oh, and before you discount these stats as not relevant to your business, I urge you to pay attention to the principle at play in these stats.
Video is projected to claim more than 80% of all web traffic by 2019.
Adding a video to marketing emails can boost click-through rates by 200-300%.
Embedding videos in landing pages can increase conversion rates by 80%.
90% of customers report that product videos help them make purchasing decisions.
According to YouTube, mobile video consumption grows by 100% every year.
64% of customers are more likely to buy a product online after watching a video about it.

1/3

 of all the time people spend online is dedicated to watching videos.
Video ads now account for more than 35% of all ad spending online.
59% of company decision makers would rather watch a video than read an article or blog post.
Why does video marketing work?  We live in a video-based society. Video catches our eye. Decently produced video with a compelling message pulls us in. Even if we're scanning a website page, we listen to the video.
A few guidelines for your video marketing efforts:
Good sound is critical. People will forgive not-so-good video, but if they can't hear you clearly, they'll move on quickly.
Make sure your videos are short and sweet. Jill Addison says, "The ideal length for marketing videos is 1-2 minutes, so don't make the mistake of believing that people will give you their time in our rushed world. Keep your marketing succinct. You'll find that you'll be a better communicator when you force yourself to be brief."
Educate, Don't Sell. Says Addison, "The new direction of marketing is 'Content Marketing', which means that you provide valuable educational content relevant to your target market, to attract your ideal clients. When you demonstrate your expertise… you'll build goodwill and be seen as a valuable resource for the financial questions your prospects and clients are asking themselves."
As I mentioned earlier, you want to consider employing a mix of animated and talking head videos. Here's a short video from Jill where she addresses this:
[arve url="" play_icon_style="circle"]
Your Next Steps
Start paying attention to how others in your industry are using video on their websites, LinkedIn profiles, and other marketing efforts. See what you like and don't like; what fits your style and doesn't. Like you might do with wine or food, increase your awareness and develop "a taste" for marketing videos.
Check out Jill Addison's work, starting with her website: FAClientMachine.com. You can attend her free webinar that provides a comprehensive look at this topic, download her free book, and check out her 1-minute tips.
In my opinion, video is a marketing tool you can't ignore. If you're resisting for some reason, work on letting that go.  In a sea of sameness, video marketing can help you stand out and connect in ways other mediums just can't accomplish.
Are You Already Using Video Marketing Successfully in Your Business?
I'd love to hear from you!  Shoot me an email – with some links if you wish. Let's chat about this. We can learn from each other. BillCates@ReferralCoach.com
FREE Webinar:
A High-Content Webinar from Insurance WebX  |  Presented by Bill Cates, CSP, CPAE
Wednesday, Dec. 6, 2017 — 1:00pm Eastern
Learn Bill Cates' 5-Step formula for dealing with any objection you ever get from anyone! (Including your spouse or children! Really!)
This is a Non-Pushy Approach!
Use this Approach to Get Confident and Effective with:
+ "I don't give referrals."
+ "Give me some cards to pass out."
+ "I want to talk to them first."
+ "She's already working with someone."
+ "I'll think about it and get back to you."
If you fear objections, your actions and results are limited. 
In this High-Content Webinar, You Will Learn How to:
> Change your perception of objections so you don't fear them.
> Head off recurring objections before they ever come up.
> Deal confidently and effectively with common concerns and objections.
> Use Bill's 5-Step Formula to defuse most objections.
> Back off of concerns and objections with grace and professionalism.
All of this without being manipulative, pushy, tricky, obnoxious, or wishy washy. Just natural and authentic. CLICK HERE to reserve your seat!