How Often Can You Revisit the Well of Referrals?
April 18, 2022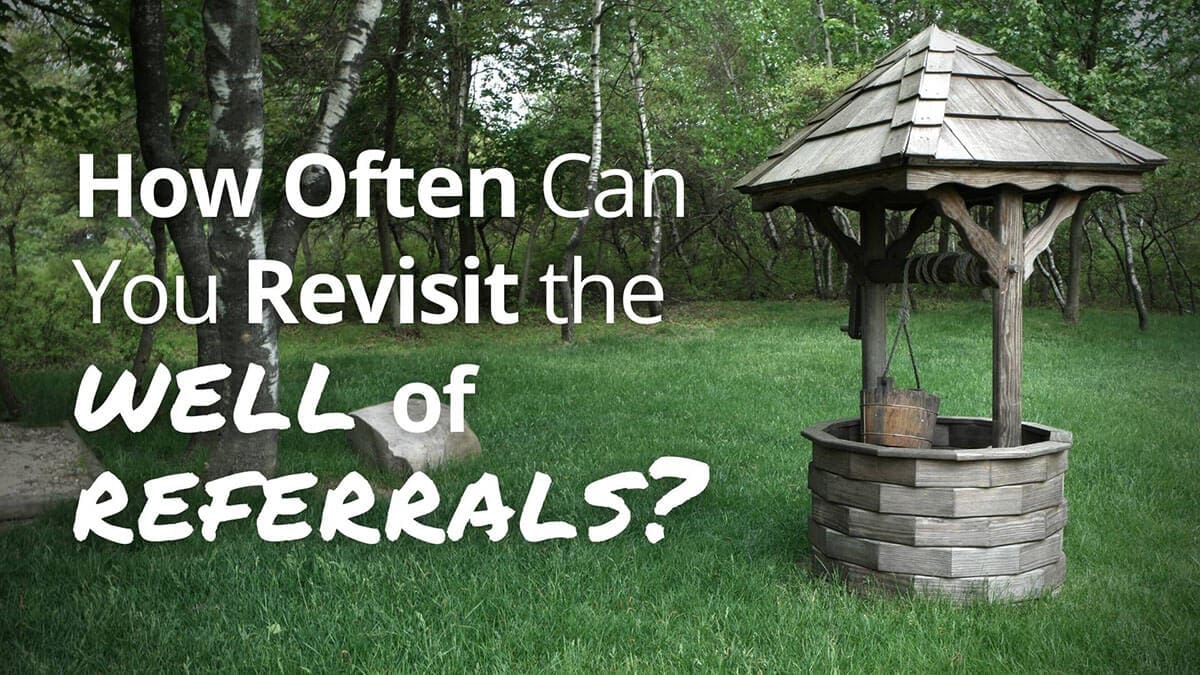 On a recent group coaching call, one of the members of our elite group told us how he had used the VIPS Method™ to generate several introductions that turned into new clients. (The process works – if you work it).
He asked, "I want to go back to this client and ask again, but I'm not sure if, or when, I should do that." 
The good news is that you can continue to ask clients for introductions, but you have to be mindful of two very important things.
2 Key Factors to Consider in Asking a Referral Source for Introductions A Second Time (and Beyond)

1. The Situation and Relationship are King
Your ability to read the situation, the client's personality, how well they are connected, etc. is a huge factor in how soon and how often you can go back to the well. Were they perfectly willing to introduce you to others? Happy to do it? Or did they engage in this with some reticence? Do they have an "open personality" where they let you into their life easily and will, therefore, let you into the lives of others easily?
2. What Happened Last Time?
When you decide to go back to the well, you want to make sure that you always refer back to what happened the previous time. If they didn't provide referrals/introductions, then you have to bring that up first. If they did provide referrals/introductions then you want to acknowledge that as well.
Here is a sample "script" that illustrates this concept. We pick this up after the "V" in the VIPS Method™ (The Value Discussion):
Bob, I'm sure you recall that the last time we got together you introduced me to your sister Sandra and your friend Pete. And, as you know, I'm now working with your sister. She seems to be pretty happy with the process so for. Pete and I, on the other hand, are playing a little bit of tag, but he seems interested in sitting down with me. I appreciate these introductions and the trust you have in me and the work I do to feel comfortable suggesting others take my call.
As you well know, I'm on a bit of a mission to make sure everyone makes an educated decision when it comes to my area of expertise. I have a couple of ideas I'd like to run by you that might trigger another person or two who should at least become aware of the educational process I bring. May I run this by you to see what comes up?
Of course, your words will vary, but you get the idea. Pay attention to their personality, their relationship to the referral process, and acknowledge previous conversations.

Forward this article to a friend or colleague.
And don't forget ALL our resources – many of them free – are waiting for you at www.ReferralCoach.com/resources.
---
Start Multiplying Your Best Clients with The Cates Academy™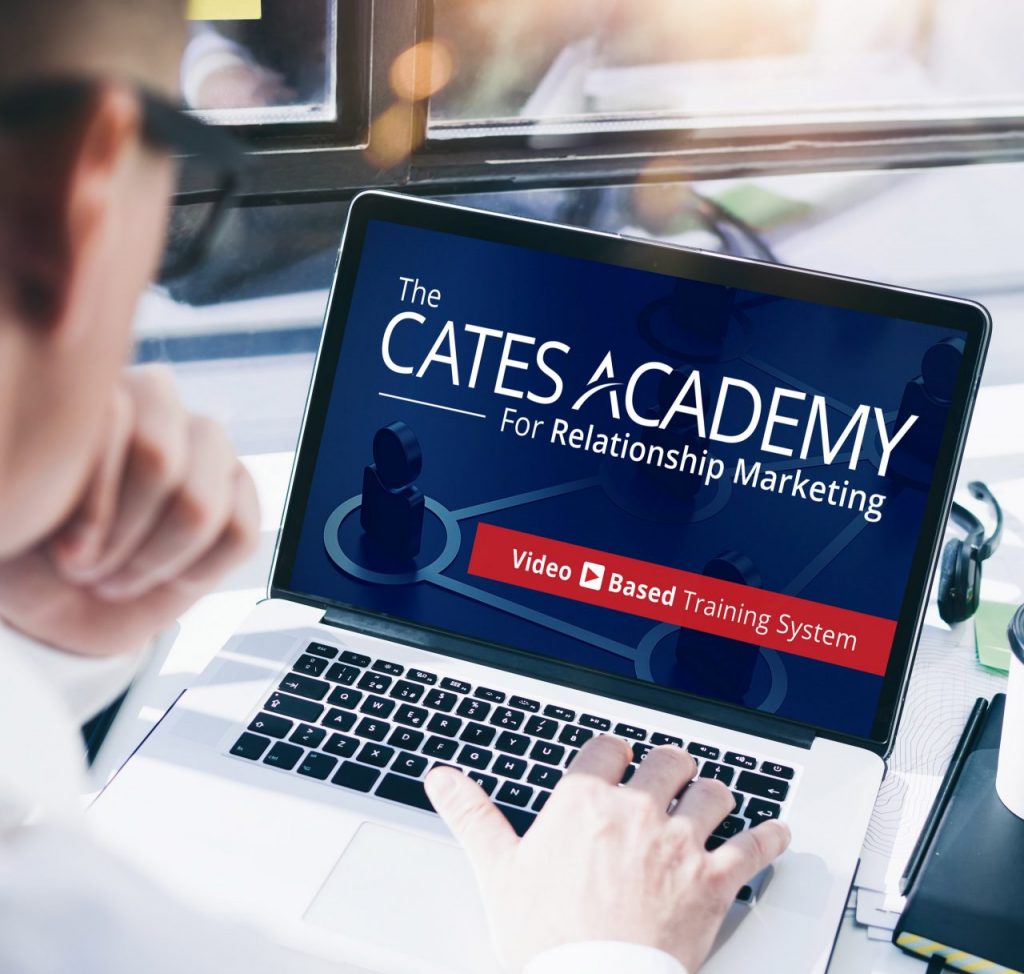 Learn Bill Cates' Proven Process to Attract More of the Right Prospects
The Cates Academy for Relationship Marketing™ is a comprehensive online video-training program that will help you generate significantly more income in less time. Work smarter, not harder!
Get the details and join us:  www.CatesAcademyIndividuals.com