5 Ways to Keep Hot Prospects from Turning Cold
October 12, 2017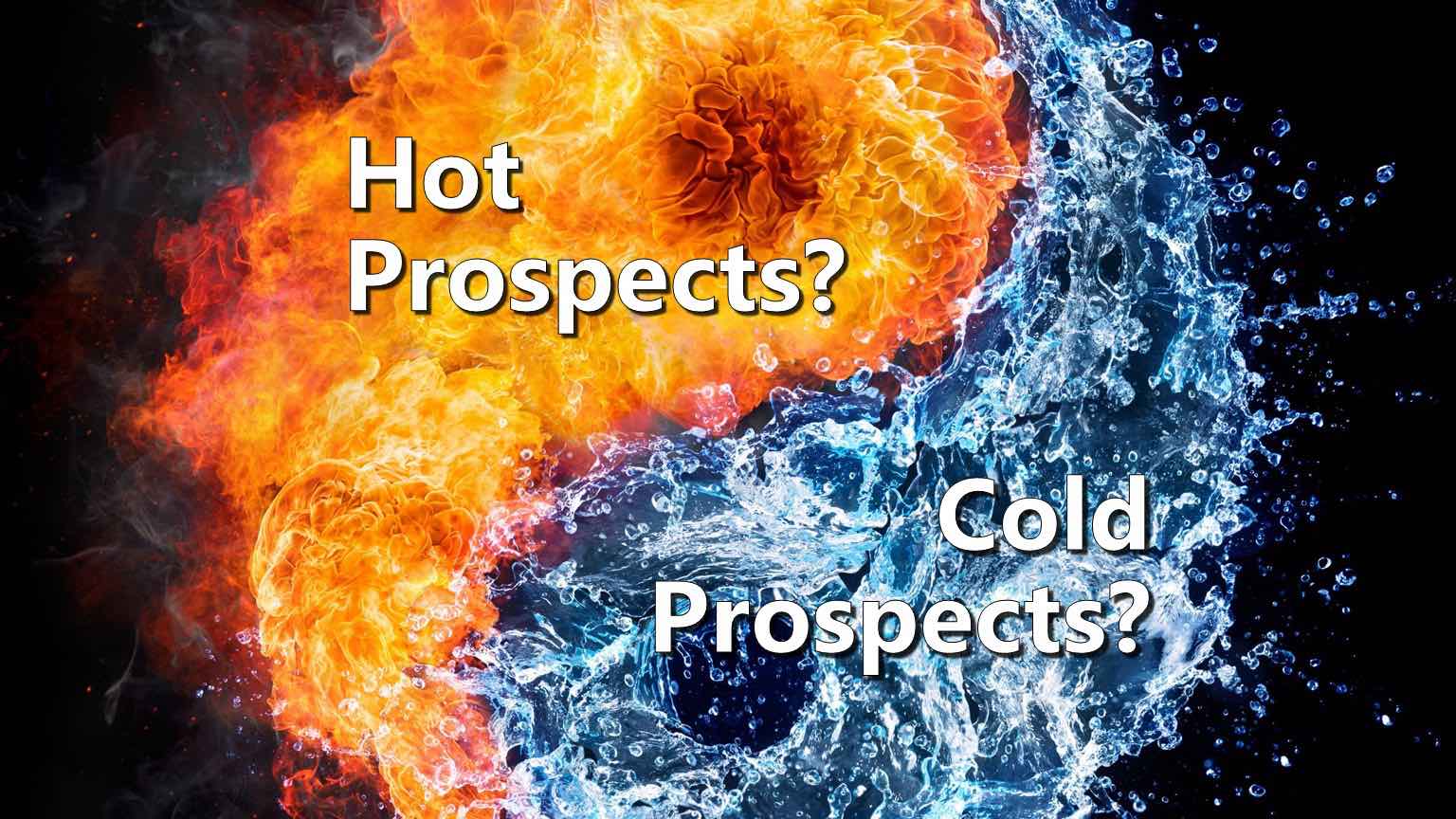 Even if you don't play golf, you can appreciate what every golfer has experienced more times than they would probably like to admit.
You hit a beautiful drive down the fairway. Your second shot falls just short of the green. Then you skull your chip and it shoots across the green. You miss read your putt and score a double bogey. 
Any golfer will tell you, "It's not how you start, it's how you finish."
So, what does this have to do with your business?
"It's Not How You Start, It's How You Finish"
You get introduced to a qualified prospect. You set a 15-minute, get-acquainted phone call. The call goes great.  Prospect wants an appointment and say he'll get back to you with a few dates that work for him.
Then, he goes "radio silent."  This "hot" prospect goes "MIA."  Icy cold. Brrrrrrrr. 
How do you prevent this from happening in the future? Read on.
5 Strategies to Prevent Your Hot Prospects from Turning Cold
#1 – Get a Better Introduction
Not all introductions are created equal, and the right introduction is critical to your prospect courtship moving forward to a successful conclusion.
Ask your client why they thought of the prospect, and how they think the prospect will react to the introduction.  You want both a connection and a recommendation – at least to have the prospect take your call.  "Take his call, it will be worth a few minutes of your time."
To learn more, check out my complimentary report:  www.ElectronicHandshakes.com
#2 – Be More Relevant
Once connected, you have to reach out with the most relevant message you can muster. Learn as much as you can about the prospect from the referral source (warm research). Use LinkedIn, Facebook, the prospect's website, etc., to see what else you can learn (cold research).
It is the relevance of your messaging that will catch the attention of your prospect (or not). 
The best question to ask of your referral source is, "What's going on in his/her/their life that's important to them?  Then connect the introduction and your approach to that.
Resist talking too much about yourself and your value until you know to whom you're taking. Be relevant or be ignored!
#3 – Be More Compelling
If being relevant captures their attention, then it's being compelling that will keep the process moving forward (assuming you remain relevant at all times).
Two noteworthy ways to move prospects to action – whatever action you want them to take are:
Help them gain clarity.  Related to the work that you do, help them gain clarity with where they are, where they want to be at some point in the future, their perceived challenges, and their perceived opportunities. 

Clarity creates confidence. People rarely act without some level of confidence.

Create a sense of urgency. All sports have a clear ending point. Most use a clock. If you can't tie the problem you want to solve (or the opportunity you present) to a clear window of time, your prospect may never take action.
#4 – Create Balanced Communication
I don't have to tell you the importance of being a good listener – you already know that… right?  Are you always aware of how much you are talking versus listening? What's that old saying about "one mouth, 2 ears"…?
The best way to ensure you are a good listener is to have good questions at the ready. Per items 2 and 3 above, tailor your questions to create a more relevant and compelling conversation. 
Don't waste a perfectly good introduction by turning to a generic approach.
Want a gutsy approach to getting this item right?  Have an associate on the call with you whose main job is to "keep score" related to how much you are talking versus your prospect.  Of course, some prospects naturally talk more than others, but you get the idea.
#5 – Use Your Referral Source
I believe that creating a good connection with your new prospect should be a collaborative endeavor with the referral source.
If you're prospect stops responding to your attempts at contact, check in with your referral source.  They will often do a little investigation to see if the prospect is still interested and help you reconnect or if its time for you to move on.
Not only is it important to keep your referral source in the loop, but if the process stops moving, they can often pitch in to get it jumpstarted.
Of all the items above, the most important is #3. If your prospect doesn't know they have a problem that they truly want to fix… or they don't know about an opportunity they really want to capture, then movement will stop.