5 Ideas for Networking Virtually
October 28, 2020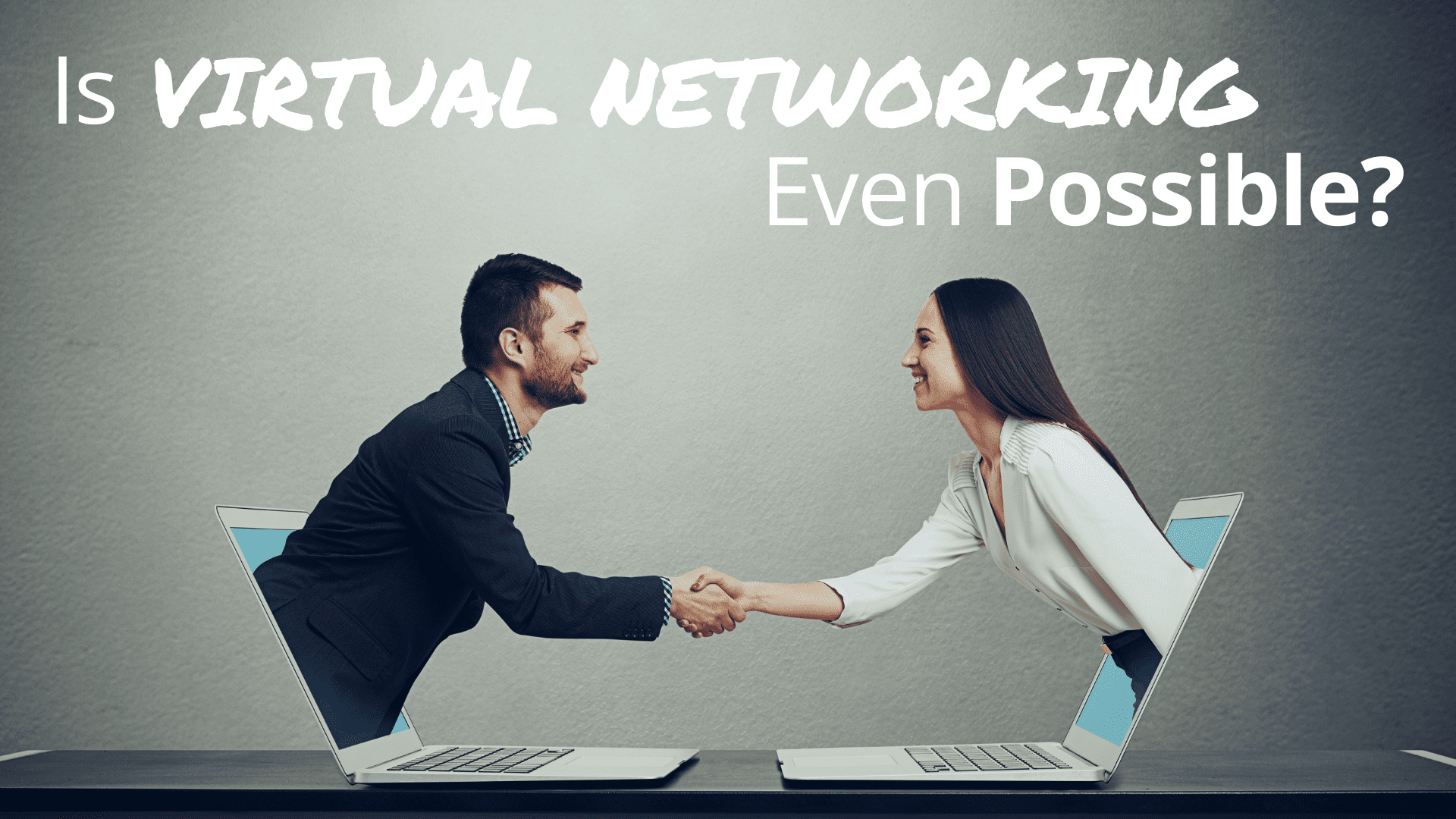 Using in-person networking as a key part of your client-acquisition strategy is not restricted to new financial professionals.
I just interviewed a very high-level advisor who still uses events and other social gatherings to discover and attract ideal clients.
At least until the pandemic hit. That avenue is temporarily closed. So now what?
Networking is More Than Going to Events
Many believe that Networking = Going to Events. Not so! Heck, some of the best "networkers" I know almost never go to the typical networking events.
Networking is the forming of a "network" or "web" or "collection" of individuals with whom you can provide mutual value.
Once you embrace this concept of networking and even though there are no in-person events happening right now, you still have many options before you.
5 Tips to Continue Networking in a Virtual World
When an Event Cancels



Each time an in-person event cancels, think of the people with whom you would have likely connected at that event. Then schedule a phone or Zoom session with them. These can be 1:1 sessions or small groups.

And this doesn't necessarily have to be someone you already know. This can be with someone you were hoping to meet. Let them know that you were disappointed and would love to schedule a brief (10-15 minute) call to introduce yourself and explore how you might support each other moving forward.



Create a Virtual Business Book Club



Gather a group to read the same business book and schedule weekly or bi-weekly virtual sessions to discuss the ideas in the book. Place emphasis on action steps so people can report their progress each week as you continue to discuss the book.

Here are a few books to consider:   www.ReferralCoachStore.com



Create Your Own Virtual Networking Events



Start hosting one of more virtual events with key (for you) people with whom you want to stay in touch. Keep each group on the smaller side – say 9 to 12 people.

Consider having a theme to discuss for at least part of each meeting.

Encourage the members of each of your groups to keep connecting in between meetings.



Create Fun Events



With these same groups or others, consider creating some less formal and fun events. It could be as simple as a virtual happy hour or coffee break to bringing in a magician or hosting an online game. Check out:  https://www.gameshowsalive.com/game-shows/
Host Client Mastermind Events



Create groups of business clients who may not know each other to participate in mastermind sessions. Each client can bring a "what's-working" idea to share as well as a challenge for which they'd like some feedback.
What are you doing to network during the pandemic? I'd like to know! Please leave a comment below. Thanks!
---
Virtual Referral Training is Here
Are you ready to grow your business … and change your life?
You can learn and implement our proven process while working from home or not seeing clients and prospects face to face.
Get the details and join us: www.CatesAcademyIndividuals.com