17 Questions to Go Deeper with Prospects and Win More New Clients
May 22, 2019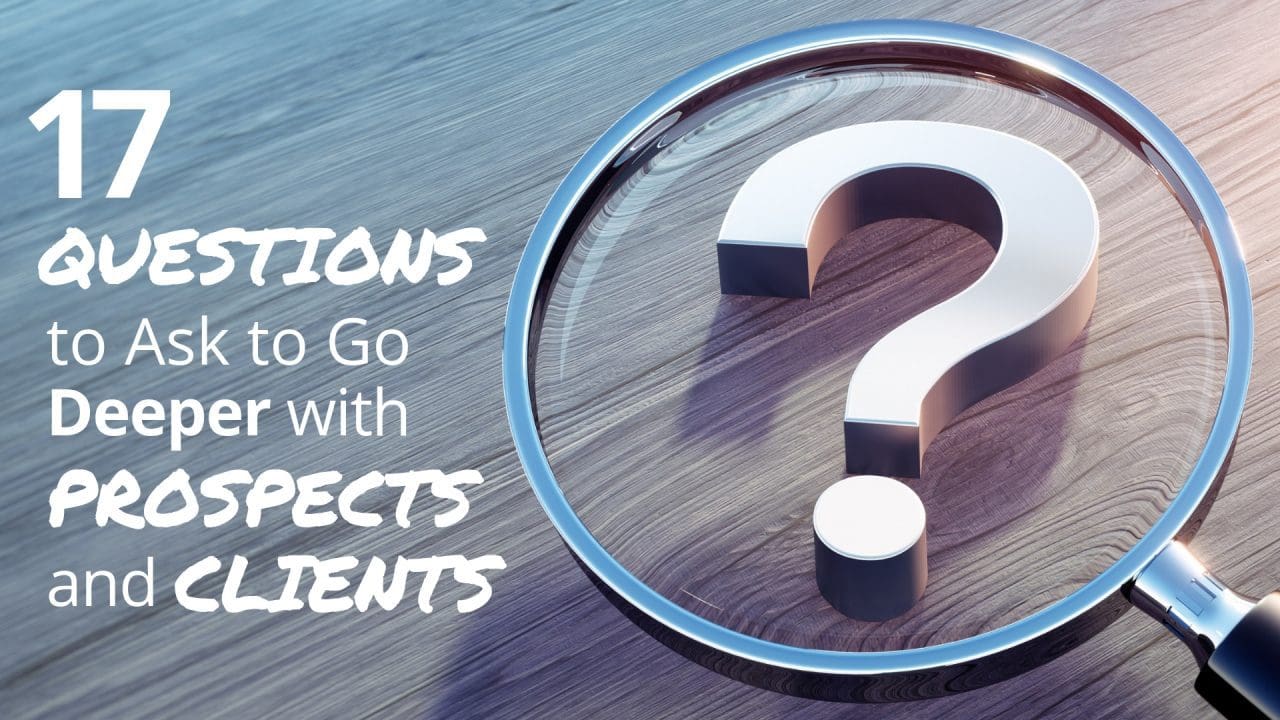 More than anything else, your prospects need to know that you have empathy for their situation – that you understand the facts and feelings they are experiencing.  You want your prospects to be thinking, "He gets me." or "She understands what I'm going through."
Running a close second to showing empathy, is getting to and understanding a prospect's concerns, problems, or even "pain" around an issue.  If their "pain" is big enough, your prospects will spend the time, energy, and dollars to stop it.
Too Busy to Read?  Listen & Multi-Task
Quick Case Study
Probably my toughest coaching situation I had recently was with a financial advisor who was probably the smartest guy I ever met when it came to finance. He had an MBA in finance and could talk rings around any advisor or planer you could put in front of him.
And that's the trouble. He talked himself out of so many opportunities by overwhelming his prospects with technical information they didn't care about and displayed little empathy or desire to know his clients' true situations.
Yes, your clients want you to know your stuff. And they also want you to know them. They want you to know their fears, and concerns, and joys, and goals.
17 Questions that Show Empathy and Reveal the Truth
"Okay, Bill. I already know about asking questions. I ask a lot of questions. This is nothing new."
I'd be willing to bet that 9 out of 10 people who tell me this are not going deep enough with their questions. They are not going for the "why" behind their prospects' or clients' answers.
Here are questions for you to consider adding to your questions toolkit to go deeper with your prospects and clients – allowing you to build trust and gain their business.  Note – you will not ask all of these questions. Pick the three, four, or five that works best for you.
Tell me more about that. (My favorite)
How long have you been concerned about this?
How is this impacting you (your business, your family, etc.)?
How much is this issue/problem costing you?
When would you like this problem/concern to go away?
Have you spoken to anyone else (or asked for help) about this issue?
What have you done in the past to address this issue?
What bothers you most about this situation?
Is this problem/concern/situation causing other problems?
What would it look like (or would you be feeling) once this gets resolved?
What kind of pressure is this causing you/your business/your relationships?
In a perfect world, what would you like to see happen?
On a scale of 1-10, how important is this to you?
What solutions have you already considered?
What questions do you have for me related to this?
What else should I know?
Can you put a dollar amount on the problem in terms of cost: weekly, monthly, annually?
I bet a few of these questions above caused you to think of variations that fit you. That's the goal of this list – to get you thinking of your own questions.
In Summary…
Knowledge is having the right answers. Wisdom is asking the right questions.
Your prospects and clients want your knowledge, but they need your wisdom.
What are your favorite questions to ask?  I want to hear from you!  Really!  Let's start a conversation and "share the wealth" of ideas.  Please leave a comment or question below.
---
NEW! Our Most Affordable 1:1 Coaching Package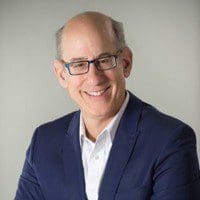 "I wanted to create a 'referral culture' throughout our firm where everyone felt comfortable asking for and generating referrals. In our first three months of working with Bill Cates, we have generated more referrals in those 3 months than we had in the past 3 years!"

Charlie Epstein, President
Epstein Financial Group (Springfield, MA)
Do you find it challenging to…
Get unsolicited referrals?
Ask for referrals/introductions without feeling uncomfortable? 
Get prospects to return your calls and emails?  
Confidently communicate your value in a way that turns ideal prospects into clients? 
Get introductions from key Centers of Influence? 
Maximize social event marketing?
If you answered "YES!" to any of the questions above, you're in luck. Over the past few months, I've offered a very limited number of exclusive, highly-discounted 1:1 personal coaching packages to my webinar participants. Due to the popularity, we've decided to extend this offer to our readers as well! 
If you want to breathe new life into your client acquisition process and make 2019, then reserve your spot today! We're only accepting 15 coaching clients, so don't wait… 
Learn More & Reserve Your Spot (ONLY $499!)